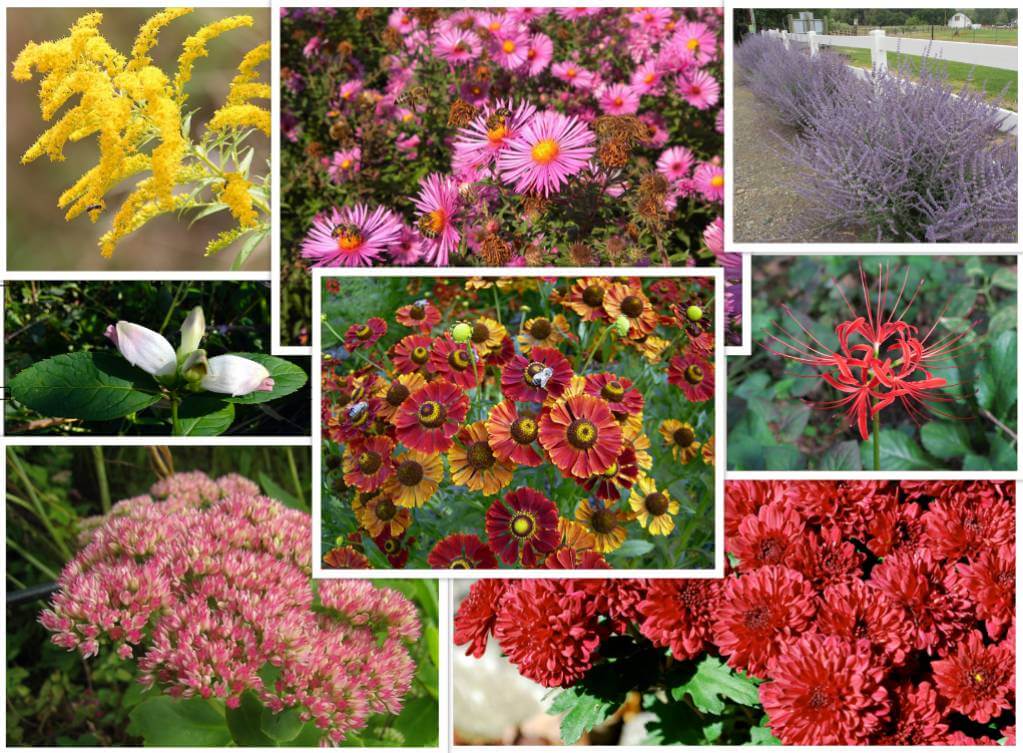 I love the fact that flowers bloom at different times of the year. This means that we never get to miss out on a colorful display of flowers. I think some of the most remarkable ones bloom in the autumn, so I spent some time this week looking at some well-known and not-so-well-known flowers that bloom in the fall. Enjoy!
Asters
Asters are a special favorite with many gardeners who appreciate fall flowers. They can be seen in pink, purple, blue, and white. Asters need full sunlight to flourish and should be planted in mid-spring. Also, water your asters whenever there is less than one inch of rainfall per week. This will help to keep them healthy in the coming months. If you want butterflies to visit your garden, planting asters is the way to go.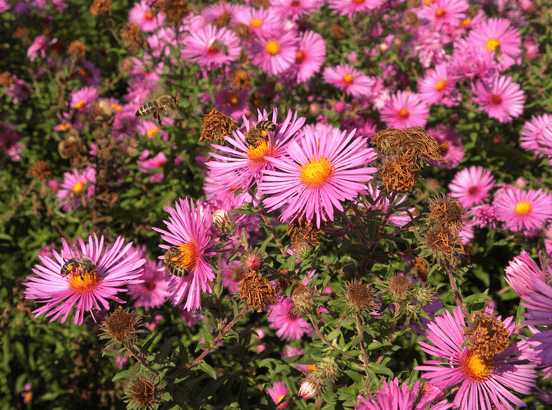 Photo via http://ow.ly/fUsl304g1O8
Chrysanthemums
When some people envision fall, they can't help but picture a bright yellow or red chrysanthemum. Chrysanthemums are also found in gold, white, pink, orange, purple, and bronze. If you want to add chrysanthemums (or "mums") to your garden, plant them in early spring and be sure you're putting them in well-drained, nutrient-filled soil. These blooms grow best in full sunlight. Do you know someone celebrating their 13th wedding anniversary? Chrysanthemums are the perfect flowers to give as a gift!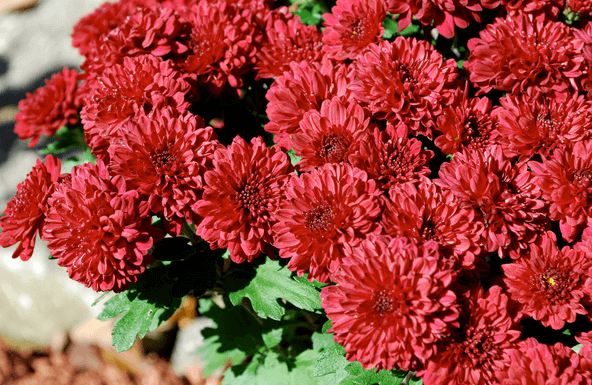 Photo via Flickr (ankakay)
Turtlehead
Examine the pink and white blossoms on this flower and you'll see how it got its amusing name. If you have a garden with moist soil that receives full sunlight, then turtlehead may be your pick for fall. They are normally planted in early spring and bloom until the frost appears in autumn.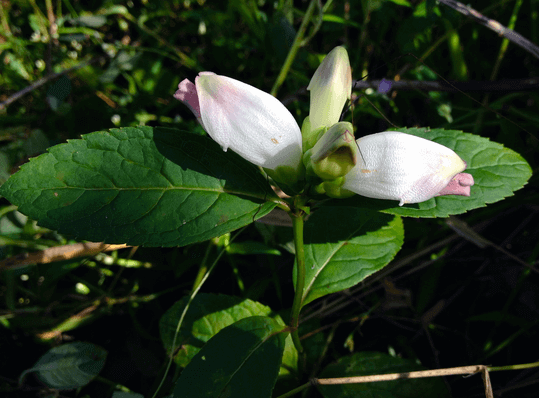 Photo via http://ow.ly/iXGT304g27x
Goldenrod
If you're looking to add a touch of gold to your garden, then goldenrod is the bloom for you. I always include goldenrod in my fall garden. I consider it a preview of the fall colors yet to come. This bloom requires well-drained soil and loves partial sunlight. As a note, if you live in an area where deer are plentiful, goldenrod acts as a repellent to them.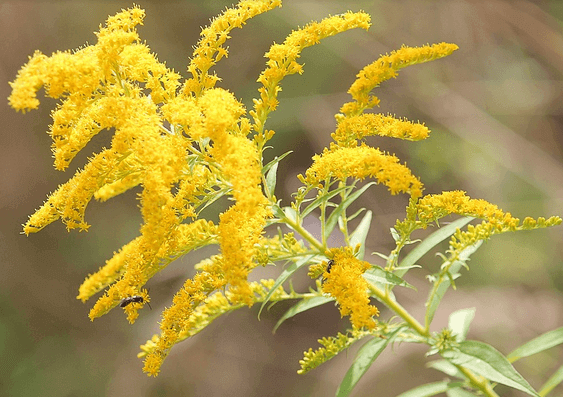 Photo via http://ow.ly/acPz304g2fA
Russian Sage
You know what serves as a dramatic contrast to goldenrod? Russian sage. This fall bloom is a purple, blue, and silver combination and loves to bask in full sunlight. Russian sage is a drought-tolerant flower that should be planted in early spring. It's available in a few varieties, including Blue Mist, Little Spire, and Filigran. Crush a stalk of Russian sage between your fingers to take in its pleasant fragrance.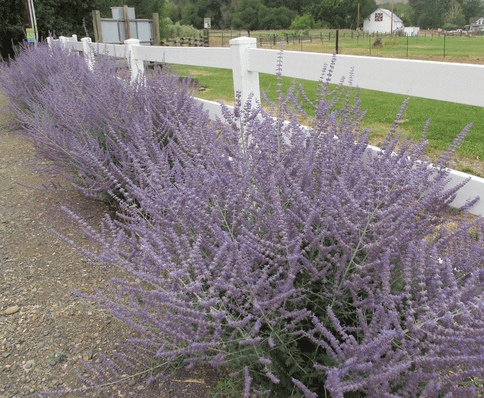 Photo via http://ow.ly/u1mu304g2pR
Helenium
Take one look at a gathering of helenium and you'll know that these blooms are a member of the daisy family. They are available in red, brilliant orange, and yellow. Helenium likes full sunlight and is easy to maintain, providing your garden with unforgettable fall color. These flowers bloom right into the month of October. Helenium is named for Helen of Troy. Legend states that when Helen of Troy's tears dropped to the ground, helenium flowers began to appear.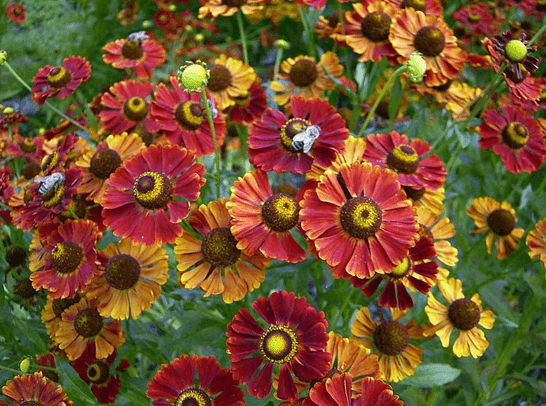 Photo via http://ow.ly/MBHd304g2uX
Sedum
Sedum is a hardy, colorful flower that blooms in late summer into fall. Sedum can be found in red, orange, pink, and white. Furthermore, there are many varieties of sedum, including Autumn Fire, Purple Emperor, Coral Carpet, and Red Creeping. These drought-tolerant flowers are planted in early springtime and grow best in a garden that gets full sunlight.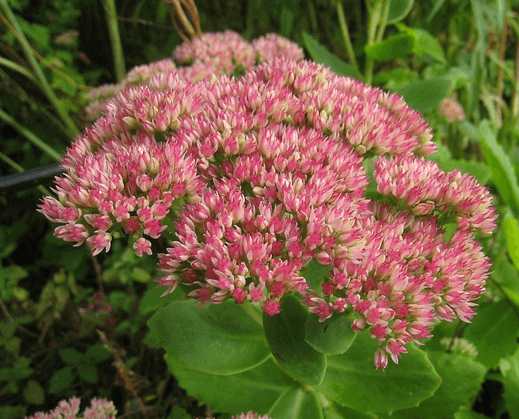 Photo via http://ow.ly/byo4304g2DR
Red Spider Lily
The red spider lily blooms from August through September. This memorable bloom has spindly stamens that look like a spider's legs and clusters of tiny flowers in bright red. To keep your red spider lilies looking healthy, plant them in well-drained soil where they'll receive partial or full sunlight. Red spider lilies are sometimes called hurricane lilies because they bloom during the season of hurricanes.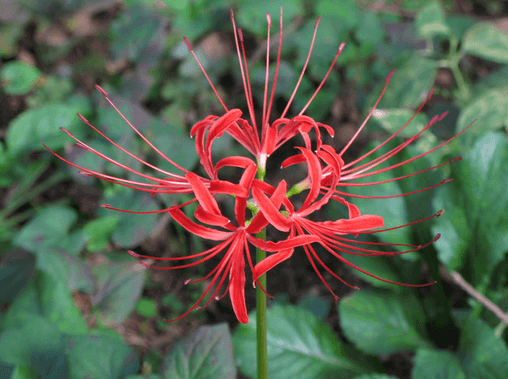 Photo via http://ow.ly/gbAN304g2JK