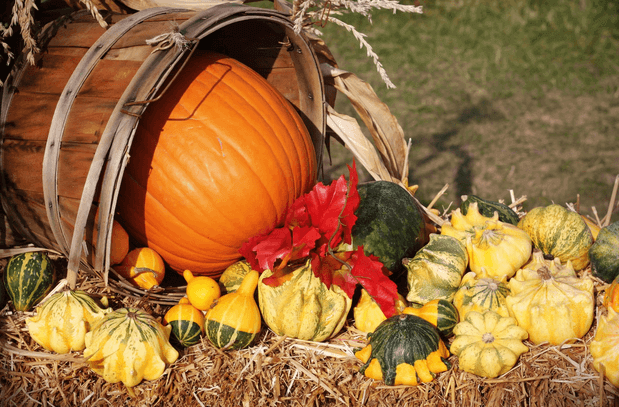 Photo via http://ow.ly/IXN7304oxXC
The autumnal equinox falls on Sept. 22. This is a time for celebrating the arrival of the harvest and all of the sights, sounds, and events that come with fall. Different cultures celebrate the autumnal equinox in different ways. This week, let's look at the variety of fall celebrations that occur throughout the world.
The United States
Here in America, we celebrate the fall season by visiting a pumpkin patch and choosing pumpkins to decorate our porches and homes. We hold fall festivals where visitors can purchase apple cider, apples, gourds, squash, and more! We go on hayrides and run through corn mazes. One of my favorite activities is choosing the most colorful pot of chrysanthemums I can find for my doorstep. American families have been participating in these types of activities for dozens of years.
China and Vietnam
People living in these places celebrate fall with the Mid-Autumn Festival. This centuries-old festival takes place when the moon is full on a night that falls closest to the autumnal equinox. People celebrate by eating moon cakes, visiting with family, reciting poems about the moon, and, of course, admiring the moon itself.
Mexico
In Mexico, there is a well-known fall celebration called Dia de los Muertos, which translates to "Day of the Dead." During this two-day festival, people in Mexico honor and celebrate friends and family members who have passed away. People consume rich food and drink as well as put up colorful decorations. Many people make up their faces to look like skeletons for this festival. They do this to show that their dead loved ones are not really gone but are there in spirit, enjoying the celebrations.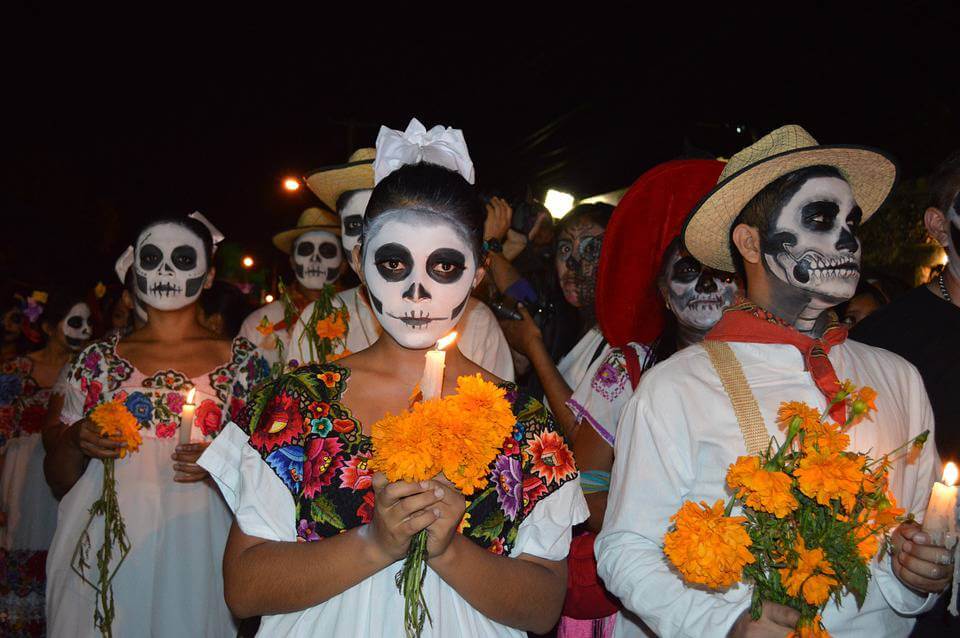 Photo via http://ow.ly/ECW5304oytx
Spain
El Dia de la Hispaniad is a large fall celebration in Spain. It happens on Oct. 12 each year and celebrates the arrival of Christopher Columbus in the Americas. The festival includes a large parade full of foreign dignitaries and the Spanish military.
Germany
An annual fall tradition in Germany is called the Entenrennen. The Entenrennen is an annual rubber duck race held on the Neckar River in Tübingen. People who gather at this festival buy a ticket with a number on it that matches the number on one of the 7,000 ducks dumped into the water. There are several prizes for people with winning tickets, including a voucher that can be used for holiday travel. This is a much-anticipated fall event in Germany.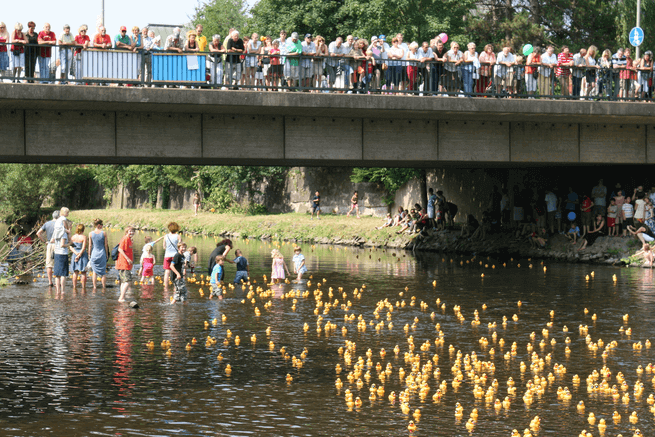 Photo via http://ow.ly/o0SI304oyKH
Cambodia
Cambodia celebrates fall with the Water Festival. This festival goes on for three days and celebrates the completion of the rainy season. People in Cambodia celebrate by hosting boat races, eating special foods, and shooting off fireworks.
Thailand
Loi Krathong and Yi Peng are two fall festivals that take place in Thailand. These festivals are an opportunity for people to offer thanks to the goddess of water. They also create lights called krathongs and set them afloat on a body of water to represent wishes they've made for this season.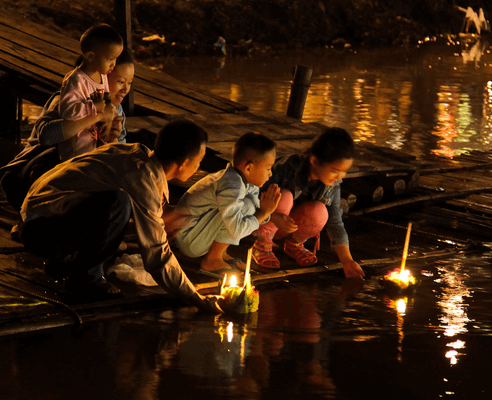 Photo via http://ow.ly/yc1m304ozeo
Costa Rica
In Costa Rica, Independence Day falls on Sept. 15. One way that Costa Ricans celebrate this day is by making elaborate lanterns out of paper or other materials. This creation represents the lanterns carried by the brave women back in 1821 who ran through the dark streets calling for independence from Spain. This celebration comes with a lot of singing and waving of the flag.
Poland
St. Andrew's Day is a major fall celebration in Poland. This holiday is similar to our celebration of Halloween. St. Andrew's Day is mostly celebrated by young women and girls. It is believed that on this particular fall day, it's easy to see into the future. One tradition is for a girl to pour wax through a keyhole, then interpret what she sees in the dried wax. She could see the face of her future husband!
Great Britain
A popular fall celebration in Great Britain is known as Bonfire Night. Fireworks, music, and food help to remember a failed attempt by an English Catholic group to kill King James I in 1605. It's sometimes called Guy Fawkes Night because he was arrested in the course of protecting the explosives from view.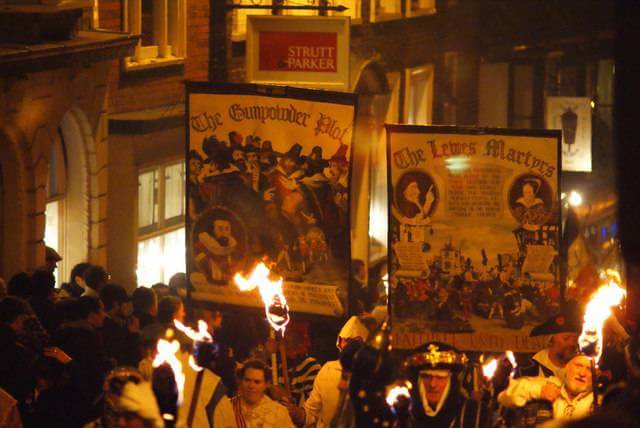 Photo via http://ow.ly/HMlo304oAu4
So you see, autumn is an interesting time of year all over the globe!