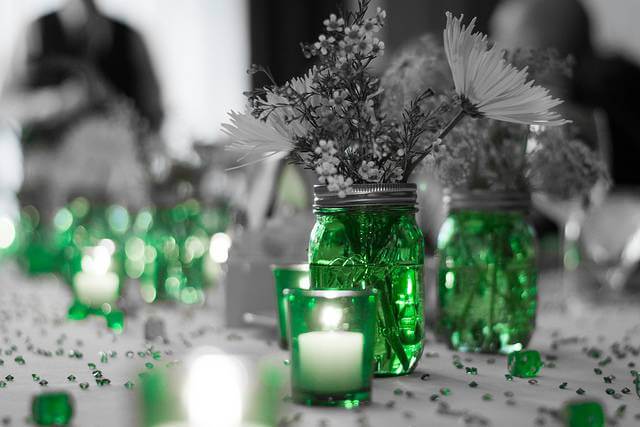 Photo via MsSaraKelly (Flickr)
I don't know about you, but I always like to be a step ahead. That's why I have taken a sneak peek at the upcoming floral trends for 2015; I have to say, I am not disappointed. Whether you are planning for a wedding or a garden, 2015 will be an interesting year in flowers. Luxurious, large-headed blooms in rich styles dominate weddings, events, and accessories while native and compact varieties rule the garden. Some of the best flower trends from 2014 are carried over into 2015, yet there are plenty of new styles to satisfy those looking for the latest and greatest.
Event Flowers
This year, there are four schemes that prevail: lapis luxury, kaleidoscope, rich and regal, and modern garden. Lapis luxury and rich and regal live up to their names by giving an event a rich and formal feel. Lapis luxury combines flowers in shades of blue and white with formal, elegant glass and porcelain vessels. Blue delphiniums, white orchids, blue hydrangeas, and white peonies are examples of ideal flowers for this style. Regal and rich features flowers in shades of purple with some corals and yellows occasionally. The rich colors are paired with gold vases and accessories to create an opulent look. Orchids, calla lilies, stock, and peonies work well for this style.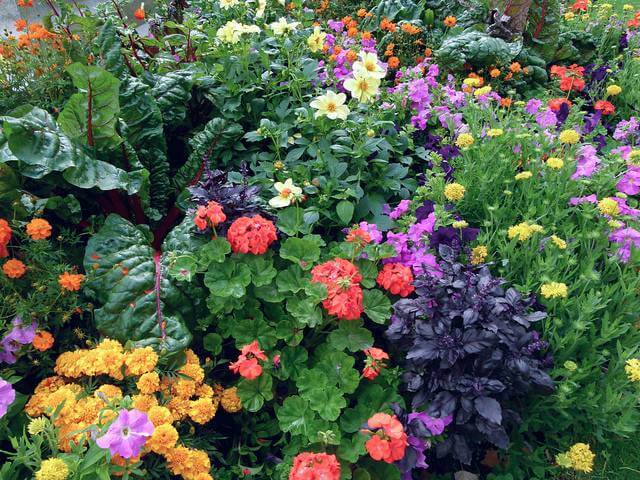 Photo via Swallowtail Garden Seeds (Flickr)
The modern garden and kaleidoscope schemes are less formal. Kaleidoscope is fun and bright, including flowers with contrasting forms like gerbera daisies, roses, chrysanthemums, and dahlias. Bright yellows, hot pink, neon green, and turquoise are mixed with bold prints to create a playful and fun style. Modern garden includes both vintage and modern elements in an informal and organic fashion. Garden flowers like veronica, succulents, roses, and clematis in the colors of light pink, cream, and moss dominate. Containers of weathered wood and metal as well as vintage flea market glass create the informal and vintage feel. Additionally, antique brooches, buttons, and keepsakes can be added to bouquets for a personal and romantic touch.
Wedding Flowers
Some of the most stunning flower displays are seen at weddings. Brides spend months and sometimes years choosing flowers, color schemes, and themes for their weddings. The styles mentioned above will be popular for weddings this year. Rich bouquets and centerpieces with lots of large and luxurious flowers like garden roses, orchids, peonies, and hydrangeas prevail. In the winter months, earthy elements added to bouquets, like stems wrapped in wool, are a new trend. Cream and pastel flowers will be fashionable in spring and summer, and the flower crowns that were a hit in 2014 will continue to be popular. Hanging flowers will be a favorite with brides; expect to see bottles of flowers hanging from trees for outdoor weddings or rustic birch ladders dripping with blossoms suspended from the ceiling for indoor weddings.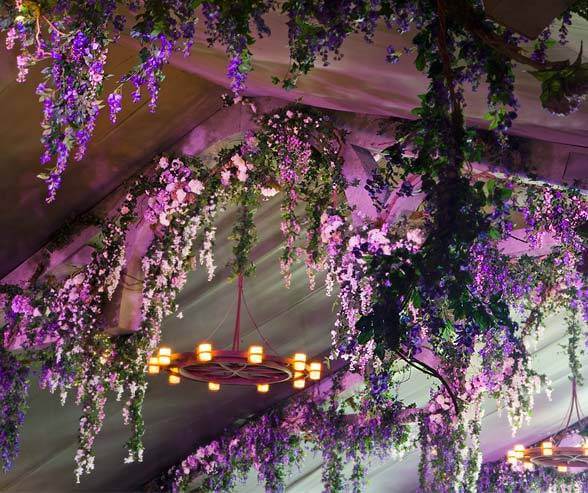 Photo via Mathilda Samuelsson (Flickr)
Garden Trends
There are two big trends in gardening that continue to gain momentum for 2015. One is the trend of people gardening in small spaces like apartment patios and small lots in the city. Another is the increasing desire to garden in a way that is good for people and the environment. These two trends combine to make gardening with compact vegetable and ornamental plants, and even dwarf tree and shrub varieties, quite popular. "Patio Baby" eggplant is an example of a new veggie variety perfect for small spaces, while "Ruby Glow" foxglove is a compact ornamental great for containers. Increasingly, gardeners are planting vegetables and ornamentals together in containers and small plots in a way that is both useful and beautiful. Front-yard gardens of both vegetables and ornamentals are no longer uncommon. Native species are favored for 2015 for their ease of care and because they support wildlife. Use of harsh chemicals is out, as is the use of high-maintenance plants and those that require a lot of water.
Flower Accessories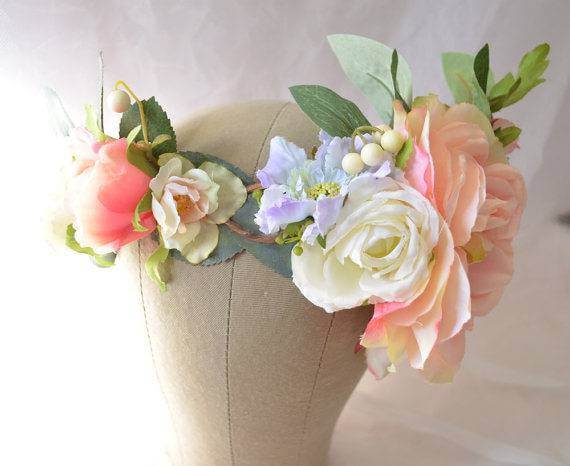 Photo via Faylyne (Flickr)
Flower crowns aren't just for weddings; in 2015, flower crowns will be seen on the runway, and they easily carry over into everyday life. Again, large-headed peonies and garden roses are seen. If you want to be stylish but aren't comfortable wearing a flower crown, not to worry: The traditional rose or other statement flower worn on a loose bun is also in vogue. Sprigs of delicate fresh flowers tucked here and there in an updo are also predicted to be all the rage. There is something so romantic about fresh flowers in the hair; I am so happy to see this is a trend for 2015. If you can't get your hands on fresh flowers every day, floral hair accessories like combs, clips, and barrettes will do.