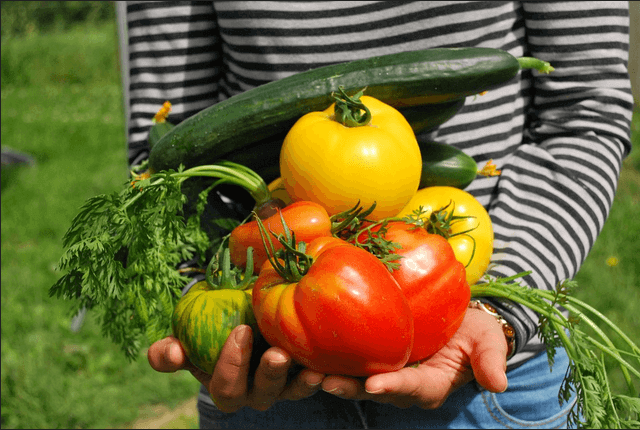 Photo via http://ow.ly/aNdP300xTR6
The month of May is the perfect time to make sure your garden is ready for all of that summer growth. This means adding nutrients to the soil, pulling weeds, and watering your plants when the rain takes a vacation. I love working in my garden at this time of year because it helps to reduce my stress. Digging around in my garden makes me forget about all of the worries of the day. Reducing stress is the 11th reason to grow your own garden: Here are another ten.
Top Ten Reasons to Plant Your Own Garden
Get Some Exercise: When you work in a garden, you have to get down on your knees to be near the plants and then get up again. This helps strengthen your legs. Also, you have to use your arm strength to pull out weeds and dig holes with a shovel. In other words, spending time in your garden on a hot day gives you a serious workout!
No Pesticides Allowed: Creating your own garden means that you know exactly what is on your vegetables. You and your family can enjoy eating them knowing that they haven't been sprayed with pesticides.
Saving Money: Planting your own garden enables you to skip a trip to the grocery store. When you need carrots, lettuce, or zucchini for a salad, you can simply go to your garden to get them.
Enjoying the Results of Your Labor: When you grow your own vegetables, you feel all the more satisfied when you serve them to your family or eat them yourself. You invested the time, effort, and care necessary to make them grow.
A Teachable Moment: If you have children, you can share the experience of gardening with them. Teaching your children how to plant a garden gives them the knowledge they need to continue gardening into adulthood. They can experience the satisfaction of growing their own food.
Getting Healthy: Having your own garden means you have easy access to lots of healthy vegetables. You can add some to every meal to boost the number of nutrients in your daily diet.
Helping Neighbors: Growing your own garden means you have the opportunity to give lots of vegetables to your neighbors, or you can donate vegetables to your local homeless shelter.
Challenging Your Skills: Once you experience success with growing your first vegetable garden, you may want to plant vegetables that are harder to grow. Building on the previous year's success can give you a great sense of accomplishment.
Canning Vegetables: Add to your store of skills by learning how to can the vegetables that you don't eat. This way, you end up with a pantry of vegetables you can savor throughout the year.
Improve the Look of Your Backyard: A garden jam-packed with vegetables is a lovely sight in a backyard. To make your garden even more inviting, create labels and post them near the different types of vegetables in your garden.
Easy Vegetables to Get You Started
If you are new to the world of gardening, you may want to start with some of the easiest vegetables to grow. Tomatoes are fairly simple. They need full sunlight to flourish as well as a thorough watering in the morning. Putting stakes in the ground next to your tomato plants will give them the support they need to grow. Growing lettuce is another good idea for people who are starting their first garden. Lettuce needs moist, well-drained soil and full sunlight to grow. Carrots, spinach, cucumbers, and potatoes are other vegetables suitable for beginning gardeners.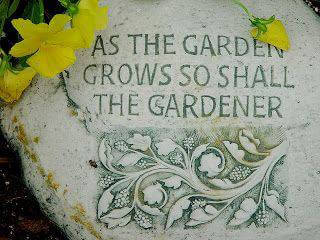 Photo via http://ow.ly/bvtd300xUSZ