With Halloween approaching, why not celebrate the season by decorating with Halloween flowers? For those of you who prefer to decorate in a more autumnal manner, using Halloween colors and fall accessories are both great ways to celebrate Halloween. For those looking to scare the pants off of guests, I have a few ideas for you as well. I also have a list of some naturally spooky and bizarre flowers that any Halloween lover will appreciate. Using floral centerpieces and bouquets to decorate for Halloween is a wonderful way to showcase your creative talents and add a natural touch to your home.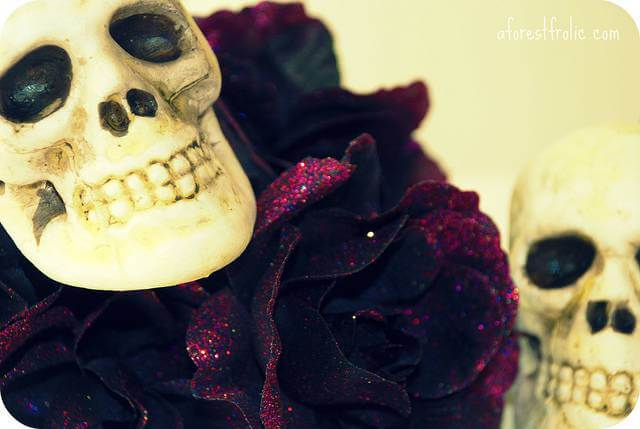 Photo via A ForestFrolic (Flickr)
Some of the best Halloween flowers are seasonal flowers in Halloween colors of black, orange, yellow, dark red and dark purple. Chrysanthemums are in season in the garden and they are also always available at florists. They come in all of these Halloween colors naturally except for black. The dahlia is another fall flower that is available in Halloween colors. Roses and carnations are classic favorites always available at the florist and they can be dyed in any color you like, even black. Of course, I have to mention calla lilies since they are my favorite flower; they are available in nearly black and flame orange and they make for a very elegant Halloween bouquet or centerpiece. A bouquet of orange lilies, yellow sunflowers, and orange alstroemeria serves as both a fall bouquet and a Halloween bouquet with its candy corn colors.
Another popular way to display the best flowers for Halloween is to put them in a pumpkin! Well, not just pumpkins, but gourds in general. Look in any fall decorating magazine and you will probably find pictures of flowers in gourd vases. Simply hollow out a pumpkin and insert the right size of bowl, vase, jar, or can into the pumpkin to hold water and flowers. You don't have to put a vessel in the pumpkin; you could just fill it with water. Or, drill holes into the pumpkin and insert individual flower stems into the pumpkin for a different look. This method could be used to make a jack o' lantern face out of flowers as well. Don't limit yourself to just regular orange pumpkins; white pumpkins, warty gourds, bottle gourds, and striped gourds are all gorgeous choices. Even butternut squashes can make beautiful vases! Hollow out any gourd that catches your fancy and simply fill with water and add flowers.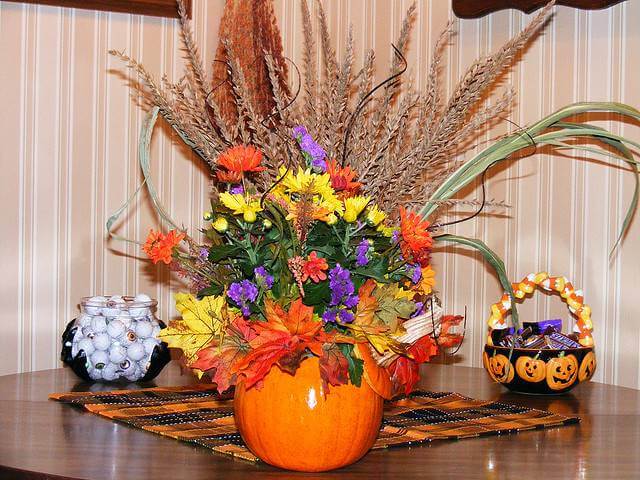 Photo via Jerry (Flickr)
If you're dreaming of a creepy look for Halloween, using the right accessories can spookify almost any flower. Try adding fake blood to white roses to give them a blood-spattered look. You could do the same with most white flowers. Add fake eyeballs to the center of dark red or black roses for an eye-popping display, or scarier yet — tuck a fake hand into the center of a blood-flecked bouquet and wait for screams. Realistic fake spiders on a bouquet of flowers are another way to scare guests. Use a skull for a vase if you can find one. If you are too squeamish for these ideas, add some bat or scarecrow floral picks to a bouquet of yellow and orange daisies or chrysanthemums.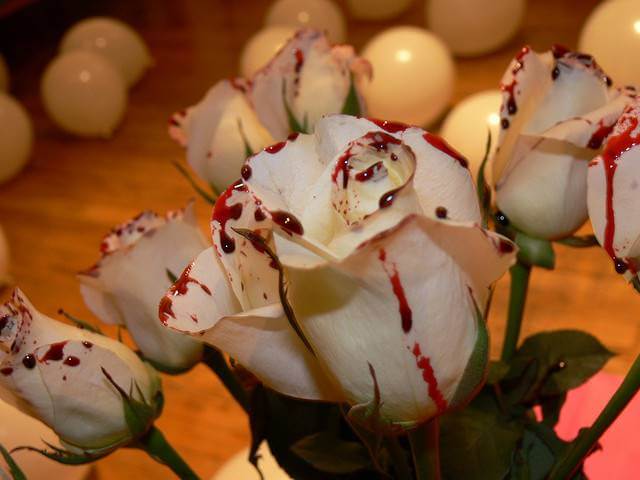 Photo via Joshua Dickens (Flickr)
Some of the best Halloween flowers are created by nature and need no further help to be bizarre or spooky. Just look at the bat flower — this nearly-black flower features "wings" like bat wings and long whiskers that make it look like something from an alien planet. Sometimes you can find these plants around Halloween. Then there is the corpse-scented dark red and black voodoo lily that looks equally strange. Eyeball plant is an annual with flowers that look like yellow and orange eyeballs; it also numbs the mouth in case you have some mad, evil dentists running around your party. I have to mention carnivorous plants like the Venus fly trap, nepenthes, and sarracenias; they may not be flowers, but their spook factor is high. Tuck them amidst some red cockscomb, which resembles a brain, or within some weird octopus orchids or bat-faced cupheas. For a more light-hearted flower, choose candy corn vine; the flowers look just like the candy.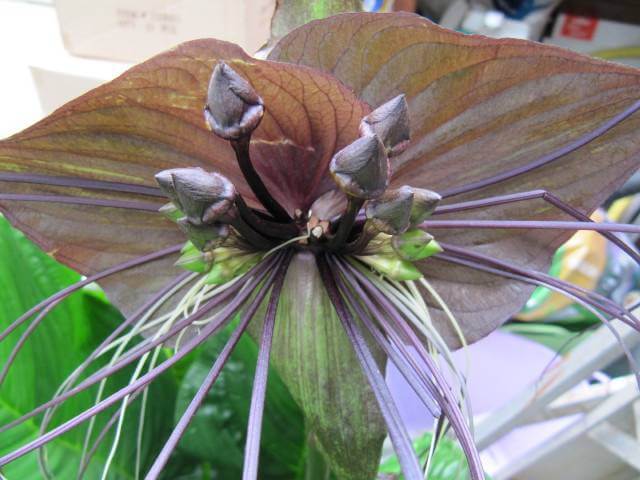 Photo via Leonora Enking (Flickr)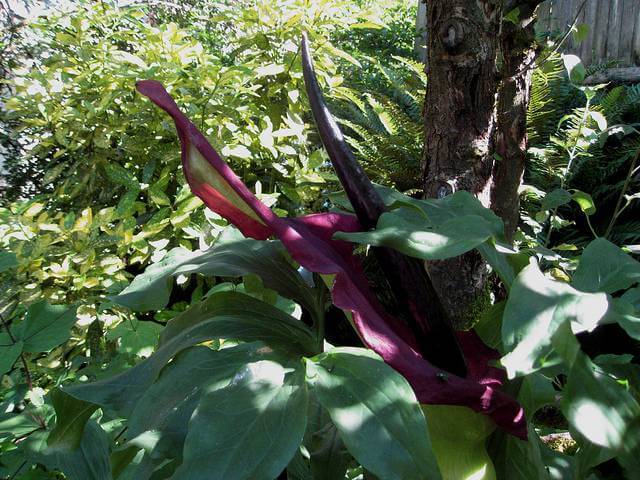 Photo via brewbooks (Flickr)