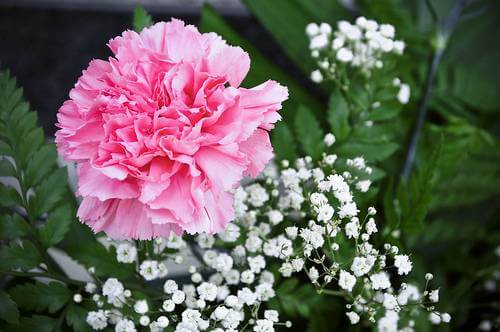 Photo via http://ow.ly/WI2yw
The carnation is the official flower of the month of January. Carnations are colorful flowers that are seen and worn on a variety of occasions. They are long-lasting blooms that can stay fresh in a vase for up to two weeks! Today, I thought I'd take a closer look at this charismatic bloom known as the "flower of the gods." Enjoy!
Profile of the Carnation
There are 300-plus varieties of carnations worldwide. Carnations have been grown for thousands of years and were first found in Europe and Asia. Also, they were a popular favorite in the gardens of ancient Greece and Rome. Carnations have been used for decoration as well as added to salads and other foods for more flavor. Today, Colombia produces the largest number of these colorful, fragrant blooms.
Carnations of All Colors
Carnations come in a variety of colors, including pink, white, yellow, light red, dark red, green, orange, and purple. Not surprisingly, lots of hybrids have been created from this hearty flower. There are even carnations with stripes. You can create a unique color for a white carnation by putting it into a glass of water along with a few drops of food coloring. The food coloring travels up the stem of the carnation to its petals. I tried this experiment once and watched as the bright white petals of my carnation turned a deep pink over a period of 24 hours. I made several more pink carnations and gave the bouquet to my mother for her birthday.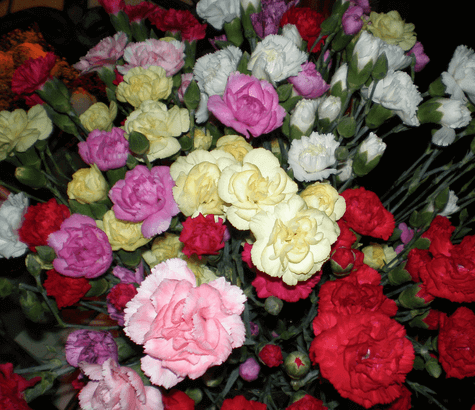 Photo via http://ow.ly/WI2ie
How to Care for Carnations
Carnations are easy to grow and care for. Plant them in well-drained soil in a place where they'll receive several hours of sunlight per day. It's important to prune your carnations to allow for fresh growth on each flower. With the right kind of care, carnations can flourish in your garden for two years or more.
Symbolism and Carnations
The color of a carnation has special meaning. For instance, a purple carnation represents capriciousness, while a white carnation symbolizes purity. A dark red carnation stands for deep love, whereas a striped carnation symbolizes refusal. Pink carnations are often associated with a mother's love. Yellow carnations are so lovely it's hard to believe that they represent disappointment and dejection. I'm going to choose to overlook that meaning and enjoy them for their brilliant beauty. I hope you do, too.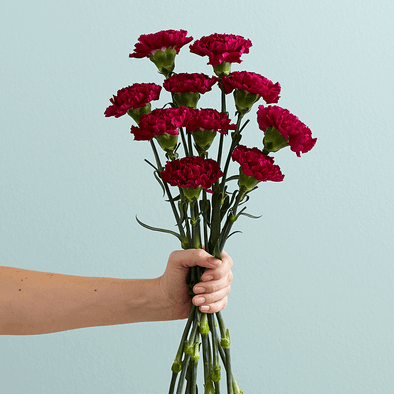 Photo via http://ow.ly/WI2O4