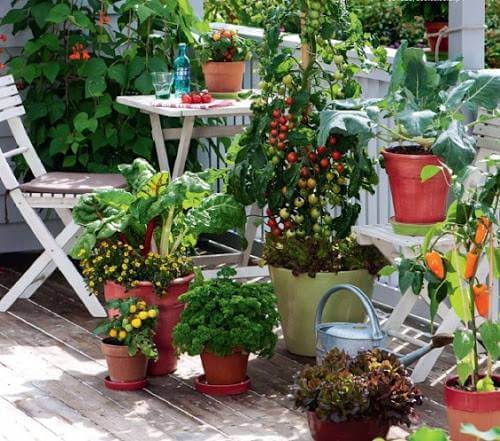 Photo via http://ow.ly/NzixG
Gardening is the perfect activity when I want to relax for a while and collect my thoughts. I love looking out on my balcony and seeing that swirl of color. Though I have a limited amount of space for growing flowers, it doesn't keep me from enjoying one of my favorite hobbies. Fortunately, there are plenty of ways to grow flowers on a small apartment balcony, in an intimate backyard, or even on a deck. Consider a few ways that people with limited space can create a beautiful garden.
Vertical or Tower Gardens
A vertical garden is an ideal option for a narrow area of gardening space such as the balcony of a condo or apartment. One idea is to use a pallet as a planter. Check with a nearby big box store or even your local grocery store to see if they'll give you a wooden pallet that is in good shape. You may want to sand the rough edges of your pallet or add a coat of paint to make it more appealing. Find several small clay pots and attach them to the pallet with adjustable dryer hose clamps or durable wire. Fill them with potting soil and plant some red geraniums, white daisies, marigolds or petunias to create a colorful pallet! You can either prop the planter against a wall or hang it with strong hooks. Another suggestion for a vertical garden is a terracotta tower. Find four terracotta pots; a large, a medium, a small, and an extra small. A dowel rod helps to secure these pots in the form of a tower, and then you can plant colorful blooms in each one. It's a good idea to get flowers that require the same level of care. For instance, you may want to plant flowers that require partial sun and a small amount of water in each pot. This makes it easy to keep all of the flowers in healthy condition.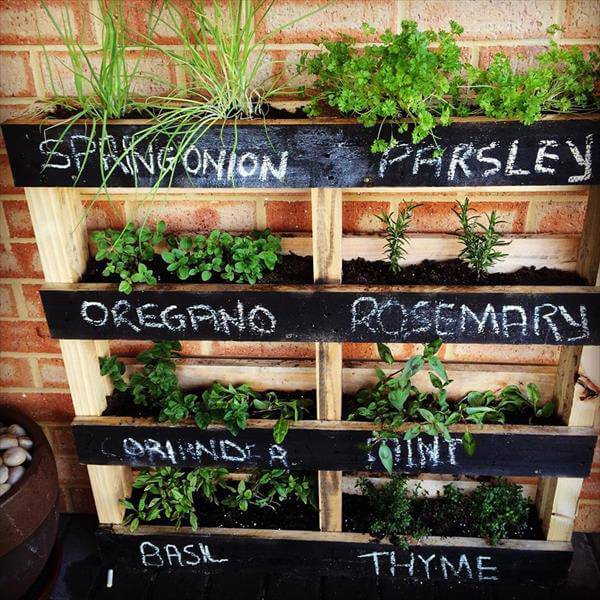 Photo via http://ow.ly/Nzj57
Non-Traditional Flower Containers
Those who don't have much space for gardening may want to try planting blooms in non-traditional containers. These creative containers filled with flowers of multiple colors can make it seem like you have a full-fledged garden on your balcony, deck or patio. Gutter planters are perfect if you want hanging flowers on your balcony or above a deck. Recycle an old piece of furniture to make a dresser planter. Plants and flowers can also thrive in buckets and other plastic containers of multiple sizes. Make sure that you punch holes in the bottom of your containers so the soil can drain properly.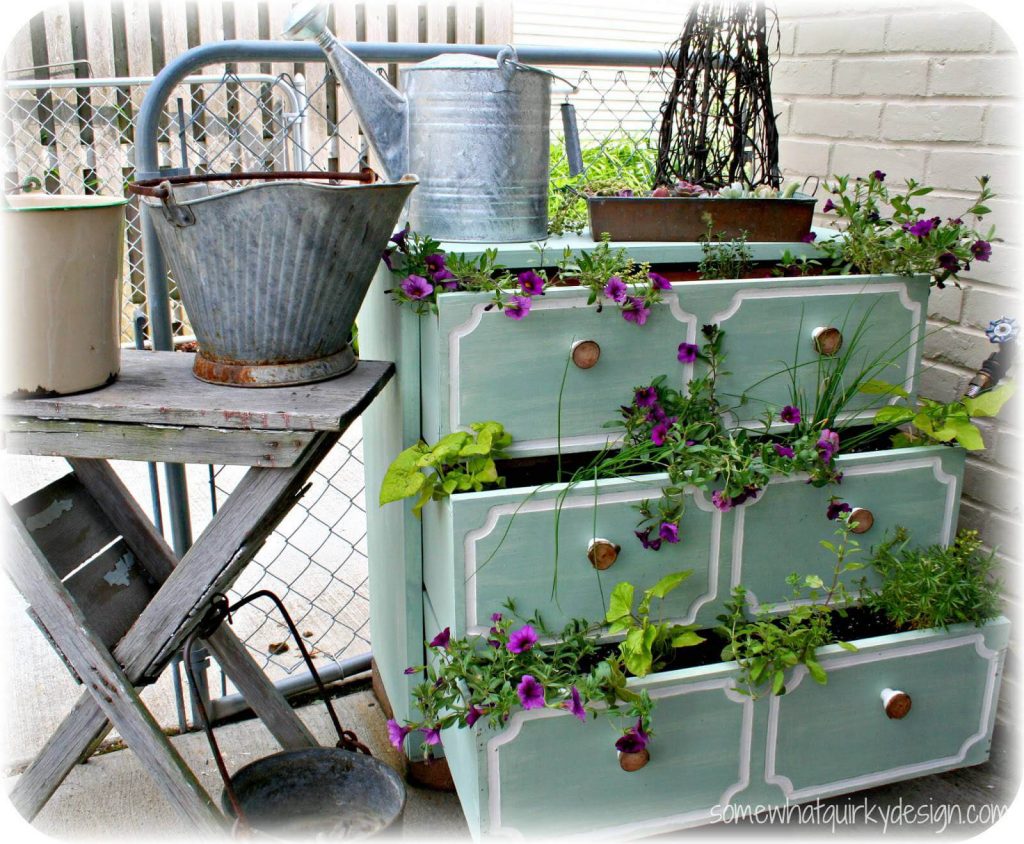 Photo via http://ow.ly/NzjJ7
Plants That Are Perfect for Small Spaces
When creating your garden in a small space, consider using flowers that are appropriate for the dimensions of your mini-garden. In other words, you probably don't want to plant sunflowers in pots on your apartment balcony, knowing that they can grow to be over ten feet high! Marigolds, chrysanthemums, petunias, geraniums, and pansies are all excellent choices for a small space.
I hope that these suggestions lead to other creative ideas for gardening in small spaces. I believe that a small, well-maintained garden can be just as lovely as one that spans several acres.