The New York Fashion Show is coming up from the 8th to 16th of February. Many popular designers will be showing off their newest fashion trends that will be popular in the upcoming seasons. Here are some of the trends that we expect to see in 2019, and how you can incorporate them into your floral arrangements at home.
Layers and Frills
One of the big things in 2019 will be layers and frills. You might see these on the hems of shirts and dresses or even to accent the shoulders.
To bring this into your home decor, try choosing arrangements with flowers with lots of petals, like peonies, dahlias, chrysanthemums, or roses. To add even more texture, choose an arrangement with a variety of smaller, filler flowers. This will give the bouquet depth. If you'd like, you can think outside the box – literally. For example, add some tulle around your vase for some more frills.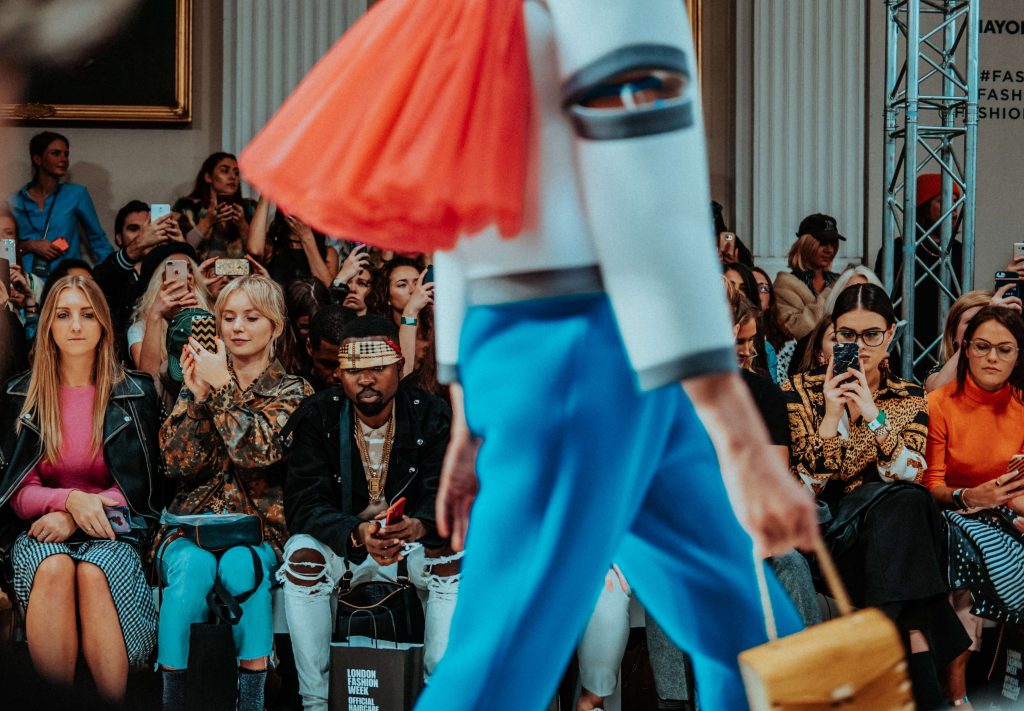 Neutrals/earthy colors/creams
You can't go wrong with neutral colors. In 2019, earthy cream tones are in. Expect to see things like off-white blazers and cappuccino colored sweaters.
There's a lot of freedom here for what type of flower arrangement you could do. A sweet, cream-pink colored rose bouquet would be beautiful and will look good in any style home. Lillies are an excellent choice as well. If you don't want to do all cream colors, you could do a combination of creams and either pinks, blues, or yellows. Add some green filler to stick to the earth tone theme. This would be a lovely centerpiece for a living room.
Yellow
Yellows of all shades are in this year, which is great since yellow is a classic flower color. In fashion, you can expect to see pops of yellow to make a look stand out as well as bold pieces, like coats and jackets.
Many people think of sunflowers when they think about yellow flowers. Sunflowers can really brighten up your home on those dark, wintery days. Daffodils, tulips, or yellow roses are another popular choice. And if this bold color doesn't match your home very well, don't worry. You could use goldenrods or yellow baby's breath for filler, and then do a different color for the main attraction. And you don't have to go bright and bold if you don't want to – there are many flowers that have a softer yellow color. For example, you can find carnations and gerbera daisies that come in lighter yellow.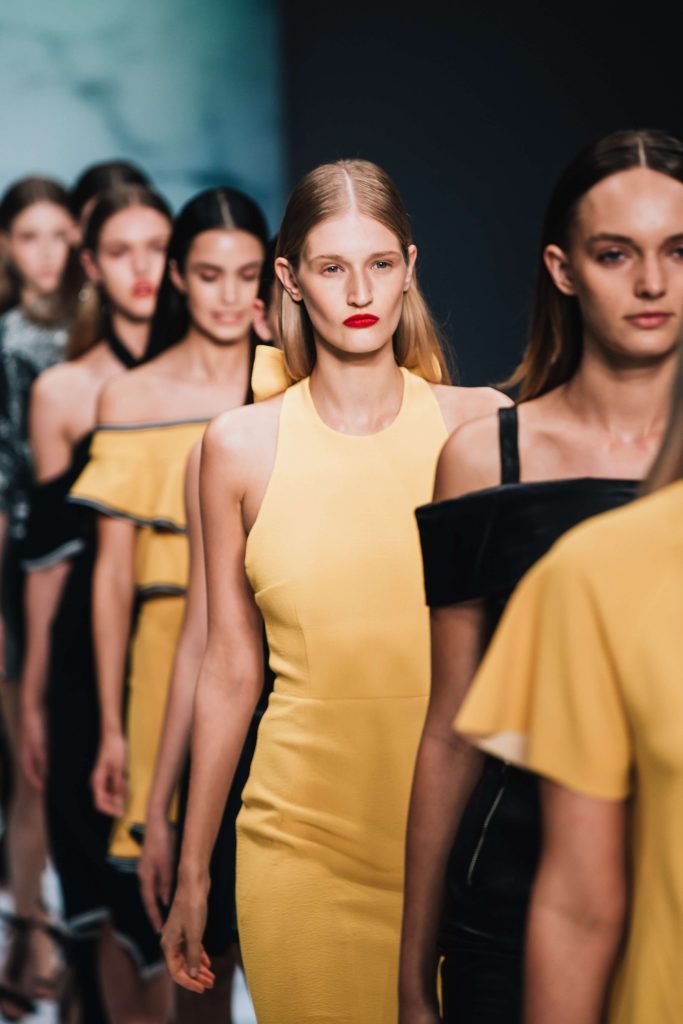 Polka Dots
Polka dots are in! This year, you'll get to add some pattern to your wardrobe with a polka dot cardigan, polka dot dress, or even polka dot shoes.
This trend is a little bit harder to transfer over to flowers, but you can do it. One way to take inspiration is to look at some flowers that have more than one color. For example, bi-color alstroemerias have a little bit of a polka dot feel to them. Bi-color dendrobium orchids are a great choice too.
Another way to get inspired by polka dots is by thinking about the arrangement itself. For example, you could use two different colors of flowers. It's up to you whether these flowers are the same kind or not. Your arrangement would be primarily one color of flower, but then you could add in pops of the other color – just like polka dots!
Menswear
Menswear has been common in past years, but expect to see a resurgence in 2019. Menswear inspired shoes, blouses, and jackets will be popular. For menswear inspired flower arrangements, be bold and go for some black and white tuxedo colors. If you can't find a black flower – or you're superstitious about their meanings, try a deep purple or maroon. Some good choices are dark colored dahlias or helleborus. Dark purple tulips or black velvet petunias look great along with a bright white lilium. These stark contrasts would look great in any home with a modern flair.
Tye Dye
Tye dye is back again for the spring and summer. As the days get warmer, expect to see tye dyed crop tops and swimwear.
For a tye dye themed bouquet, be colorful! Multicolored flowers are great for this. Orange-red marigolds, blanket flowers, heleniums, irises, or hibiscus are all beautiful flowers that have multicolored blooms. You can also create an arrangement of many different colors of flowers. For example, you could do a display of roses where each one is a different color. If you're feeling extra bold, you can even buy specially dyed tye dye flowers.
Rainbow roses are one of the most popular types. We expect to see many more trends in 2019, but these are just a few to start thinking about. Which trend will you follow?