If you are tired of looking at the same old plain, glass vases, then read on! With a little imagination and a few supplies, vases and jars can be transformed into beautiful custom vessels to hold your stunning bouquets. You may decide you like the vases so much that you want to use them all the time to hold dried flowers, pencils, or other objects. Here are a few DIY vase ideas to get you started.
Mosaic Vases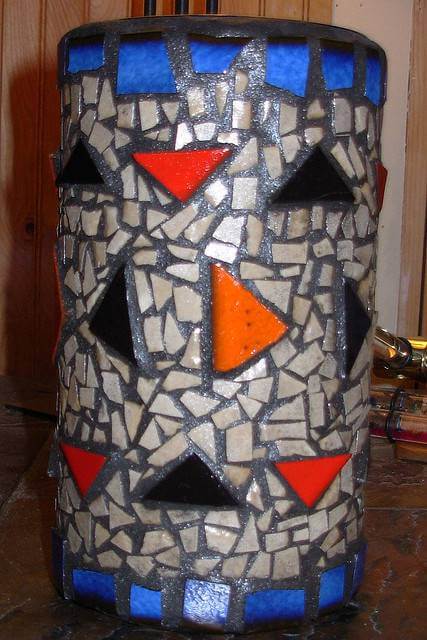 Photo via Sonia Newton (Flickr)
If you have always wanted to try your hand at mosaics, I recommend starting out with a mosaic vase. You will need an adhesive such as Weldbond, glass or pottery pieces, grout, a sponge, and a glass vase. You may want to draw a design onto the vase with a dry-erase marker. Then, spread the glue onto the vase and start placing your pieces of glass or pottery on the vase. You will want to place them somewhat close together. The glue needs to cure for at least 24 hours, and then you will apply the grout all over the vase, which can be bought dry or premixed. After 20 minutes, wet your sponge and carefully buff the grout off of the glass or pottery pieces. If you want, you can apply a grout sealer once the vase is completely dried.
Painted Vase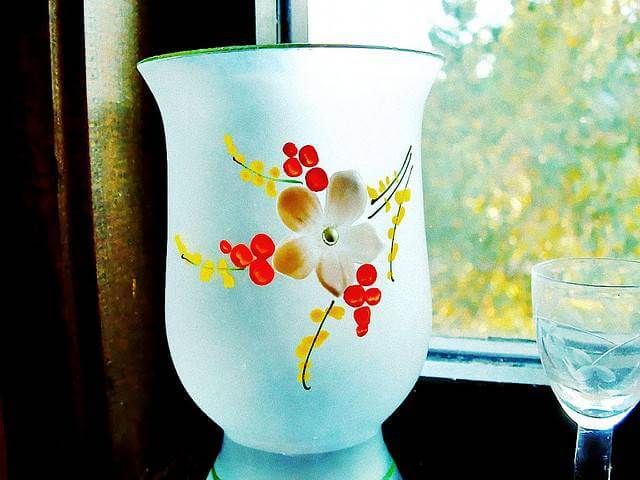 Photo via Anders Ljungberg (Flickr)
There are so many ways you can change a vase with just paints and a paintbrush that it can be overwhelming. You can use glass enamel paint to paint a design, object, or animal onto your vase. Or, if you are a fan of sea glass like I am, try painting your vase with some Martha Stewart Crafts Glass Paints in frost colors. You can also spray-paint vases. You will need to follow the directions for the paint that you have selected. For some paints, you may need to bake the paint on in order to make the vase dishwasher-safe, if that is a concern for you.
Hanging Test Tube Vases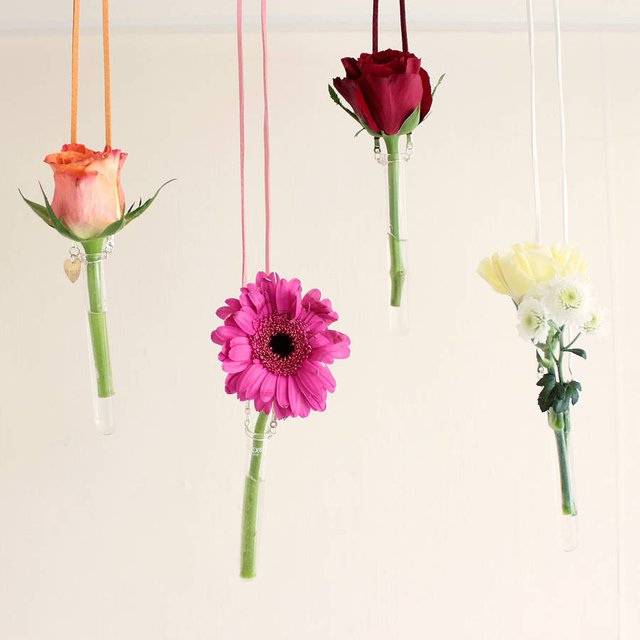 Photo via Wicker Paradise (Flickr)
Hanging test tube vases are a great way to make use of vertical space and to show off your creativity. All you need is tape or wire and fishing line or cord. One of the easiest and prettiest ways to make a hanging test tube vase, in my opinion, is to attach clear fishing line or colored cord to each side of the test tube using washi tape, which comes in a wide variety of beautiful patterns (you could also use wire in place of tape). Then, hang the vase from a hook or nail wherever you choose. Hanging several at varying heights is quite attractive.
Fabric Vase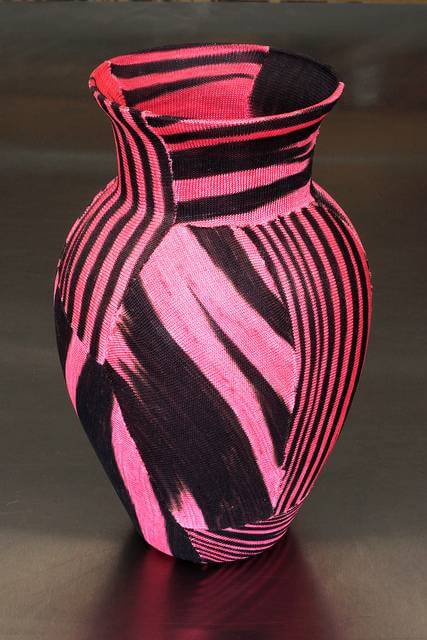 Photo via Design Trust for Public Space (Flickr)
If you happen to sew, then you probably have all sorts of scrap fabric lying around just waiting to be used. Why not use it to cover a vase? All you have to do is measure your vase and then cut the fabric; be sure to cut a little extra so that you can overlap the edge to give a neater appearance. Then, spread Mod Podge or watered-down white glue all over the vase and press the fabric on. Fold one edge and overlap the beginning edge. That's all there is to it! You will not want to get the outside of the vase wet, since the glue is not waterproof. This is also a great idea for pencil-holders.
Magazine Page Vase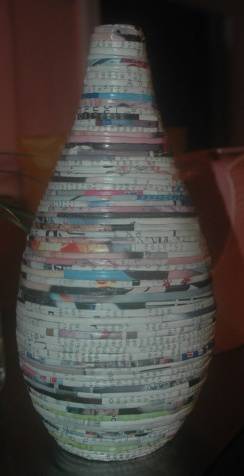 Photo by teresatrimm (Flickr)
You may want to think twice before you put out your recycling this week. With a few magazines, a knitting needle, and some cans or jars, you can make a beautiful and eco-friendly vase. Tear a page out of the magazine and start rolling it around a knitting needle or similarly shaped object. You will need to apply some glue to the torn edge and then fold the page over the knitting needle. Begin rolling the paper away from you and then apply some more glue when you are halfway done and again at the end. Slide the rolled page off your knitting needle and continue making the rolled pages until you have enough to cover your vase, jar, or can. Simply glue the magazine page tubes into place. Then, apply Mod Podge or watered-down glue to the entire vase; you could also use a polyurethane spray.
Washi Tape Vase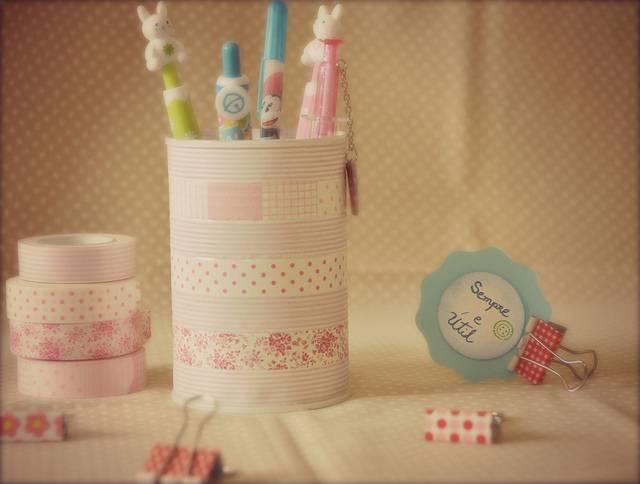 Photo by Katia Teramoto (Flickr)
If you are looking for a very fast and easy way to decorate a vase, buy some washi tape in beautiful colors and patterns and apply it to your chosen vessel. Yes, it is that easy! You will probably be searching your cabinets for more containers to apply washi tape to. Make votive holders, pencil holders, and more. I am addicted to washi tape!