Administrative Professionals' Day is a holiday that recognizes the contributions of the many administrative workers throughout the country whose efforts help businesses to run smoothly. Administrative Professionals' Day has been celebrated since 1952, when it was known as "Secretaries Day." In 2000, the name was changed by the International Association of Administrative Professionals (IAAP). At many workplaces, the entire week is recognized instead of a single day. With Avas Flowers, you can find and give great Administrative Professionals' Day gifts for the men and women that keep your office going.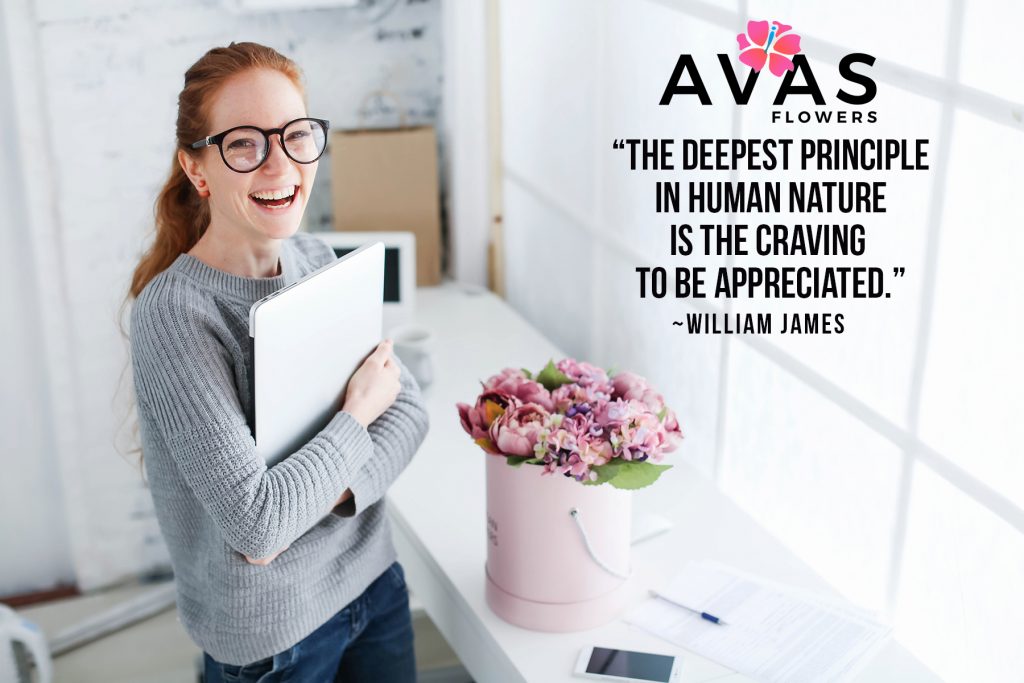 There are many different types of eye-catching bouquets and plants that might be appropriate for your favorite administrative professional. A friendly floral arrangement can look great on a desk or in a work area. Also, many administrative professionals enjoy green plants like lilies, a money tree, or a bonsai tree. These plants continue to live long and can increase office productivity, while still being striking to look at. They can be the perfect choice for brightening up the office and keeping a little bit of nice greenery around the work space.
Of course, you could also choose a gift basket for the occasion. Fresh fruit and chocolate make a wonderful combination that many administrative professionals are sure to enjoy. Just as with our flowers, our fruit will be fresh and vibrant when it gets to your gift recipient. There are plenty of healthy and affordable options. These delicious treats are the perfect way to take time out from the hectic pace of the work day.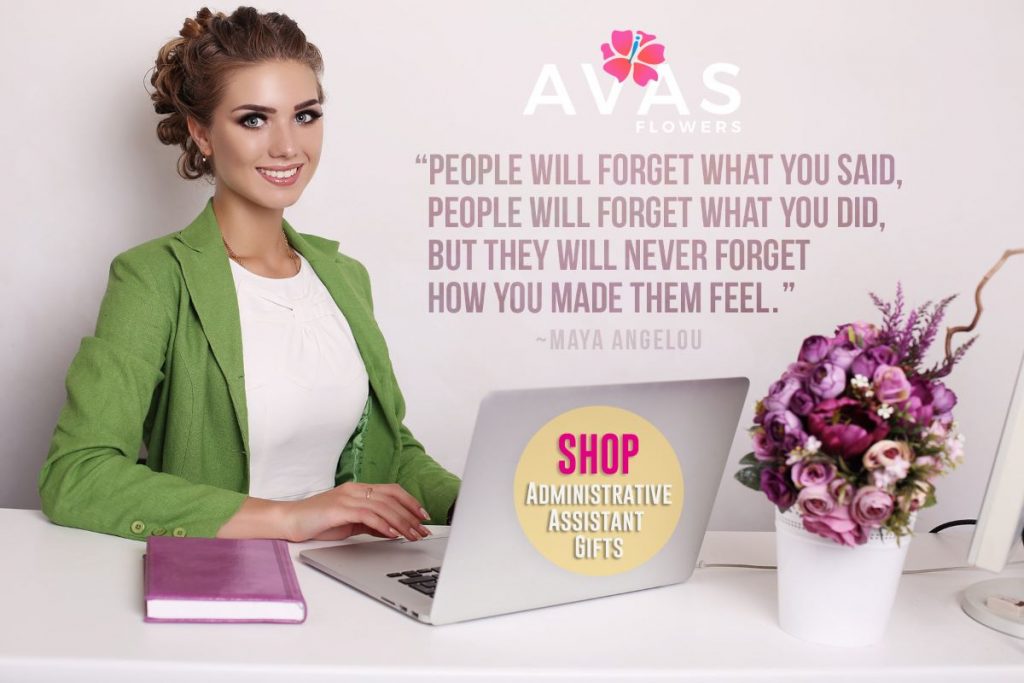 If it's time to deliver flowers for Administrative Professionals' Day or any other special day throughout the year, it's time to visit Avas Flowers. At Avas Flowers, we specialize in giving you the best flowers that are at the peak of freshness. Send our flowers nationwide using our cheap, fast delivery.
Order online now to give the gift of flowers to your administrative professionals. Need more suggestions or information? The team at Avas Flowers is always glad to speak to you, so contact us right away at 1-877-638-3303.