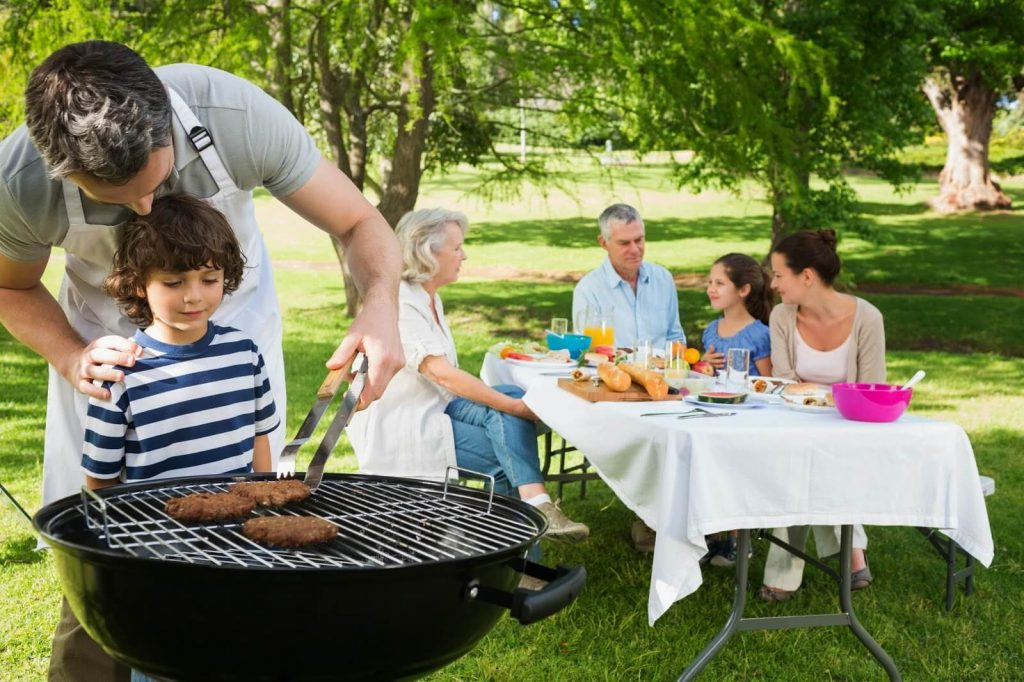 Since Wednesday is the 4th of July, what better time to have a backyard barbecue? Having a bbq is just one great way to celebrate Independence Day and an even better excuse to decorate. There are many ways you can spice up your backyard for a festive bbq and even throw some flowers into the mix. We feel that any celebration is incomplete without some flowers or greenery dispersed around your home. No matter the size of your backyard, you have multiple options for getting creative for your guests.
The first way to tackle any backyard decor is to find your lighting decorations. String lights work perfectly for backyard decorations because you can leave them up for general adornment. Once you've found the perfect set of fairy lights to go with your backyard bbq theme, you could even look into candlelight. Candles can be put into simple glass holders and placed strategically on picnic tables or anywhere that needs some extra light. These decorations are definitely great to have ready once the sun sets and your party is still going.
Once you've set up your lighting the next step would be to have themed tableware, including plates, utensils and even creative jars for beverages. You can easily find affordable decor at craft stores or dollar sections of general merchandise stores. Bundling silverware ahead of time for your guests with some fun napkins would also be a great way to embellish your space.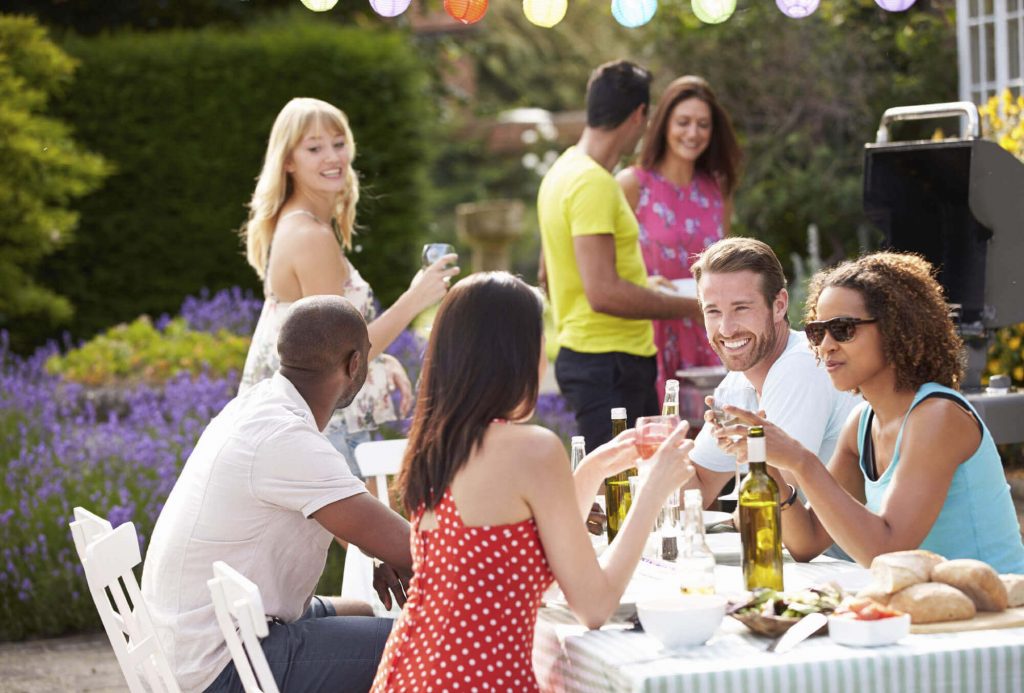 One thing that cannot be forgotten for your party is the food. You can get creative with your menu and have it written down on a chalkboard to greet guests as they walk in. If you have a big enough table, as shown in the photo above, you can have a casual layout of food, family-style. If you want something a little more organized and artistic, a separate table specifically for food would also be a great idea. With this set-up, you can label all food items and have them in cute picnic-style trays. This is also the ideal place to put the jars you got for beverages. You can separate your snacks, main course items and desserts into different sections by using subtly different layouts. This can be accomplished with various colors or designs.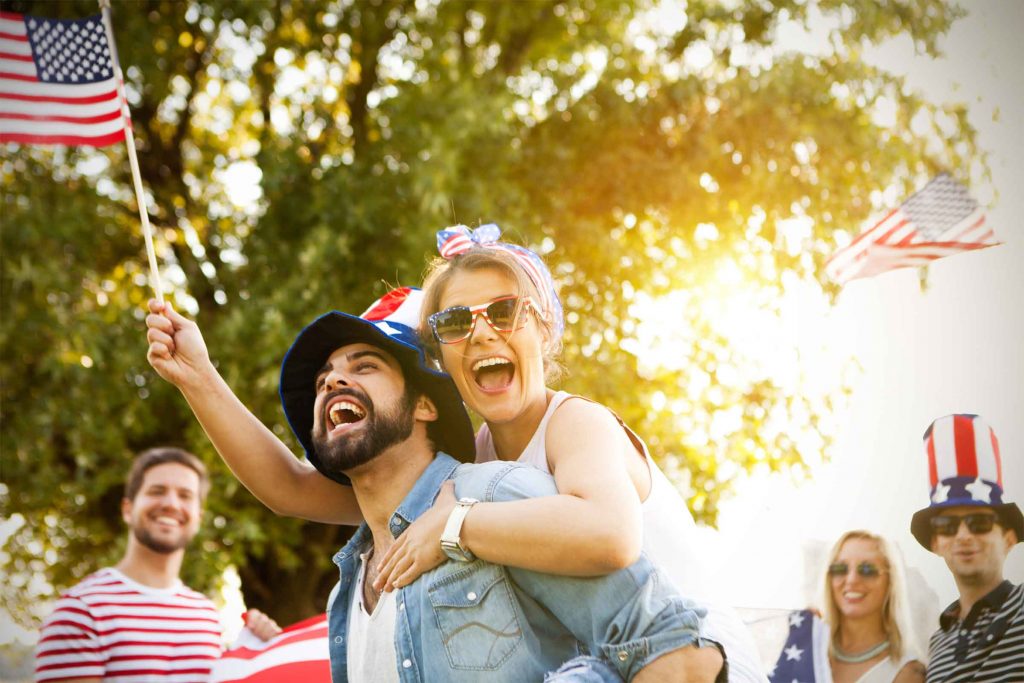 Last, but certainly not least, are the flowers. Flowers complete any party and add all of the cheer. Vibrant Summer flowers are always great for a 4th of July bbq bash. You can check out a list of assorted Summer flowers in our previous post about date nights for some great ideas. There are so many ways to arrange flowers at your party. One way would be to put a couple of alstroemerias, hydrangeas or sunflowers in some mason jars. This can be a simple arrangement and won't involve too many flowers. These jars can be put on display at any table or anywhere you feel could add to the relaxed atmosphere. It would even be fun to have flowers scattered around or as parting gifts for your friends and family for when they leave.
All of these essentials ensure a festive environment to celebrate the 4th of July with all of your loved ones.
(We'd love to see how you use #AvasFlowers to make your special moment extra-special. Share your pictures on social using "#AvasFlowers" for a chance to be featured on our social channels!)