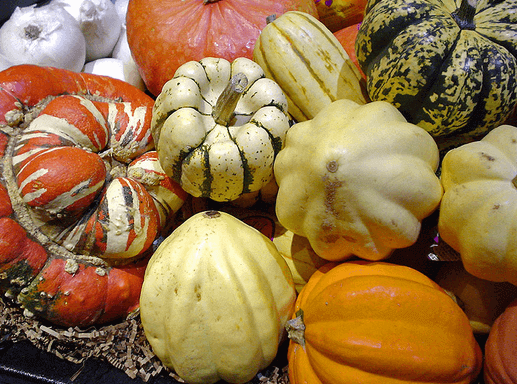 Photo via http://ow.ly/YKEfK
One of the best things about the colder months is you get to create delicious dishes that feature seasonal, winter squash. Most of us recognize familiar varieties, such as butternut and pumpkin, but there are many other types of squash that can be the highlighted in a dish. This week, I ventured into the world of winter squash and this is what I found. Enjoy!
Kabocha Squash
Say the word Kabocha aloud and you just spoke Japanese. Kabocha is the Japanese word for squash. This sweet-tasting fruit has blue-gray or green skin with dark yellow flesh inside. Kabocha squash tastes delicious when baked or steamed.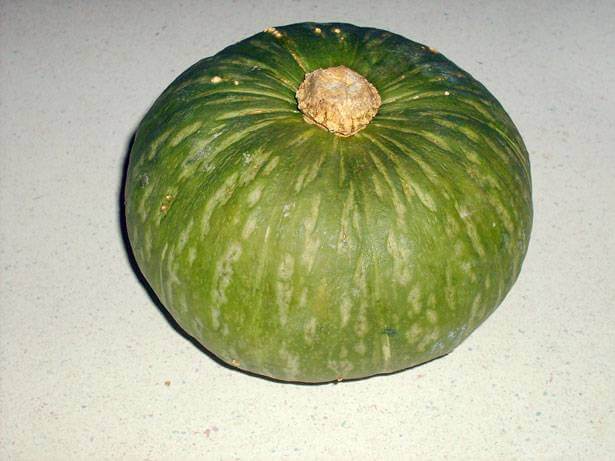 Photo via http://ow.ly/YKyCl
Pumpkin Squash
This familiar squash is bright orange on the outside and pale orange on the inside. Pumpkin squash is flavorful ingredient in soups, casseroles, breads, and risottos. You may want to avoid using the large pumpkin squash that are available around Halloween. Smaller pumpkin squash have more flavor and less water than their bigger relatives.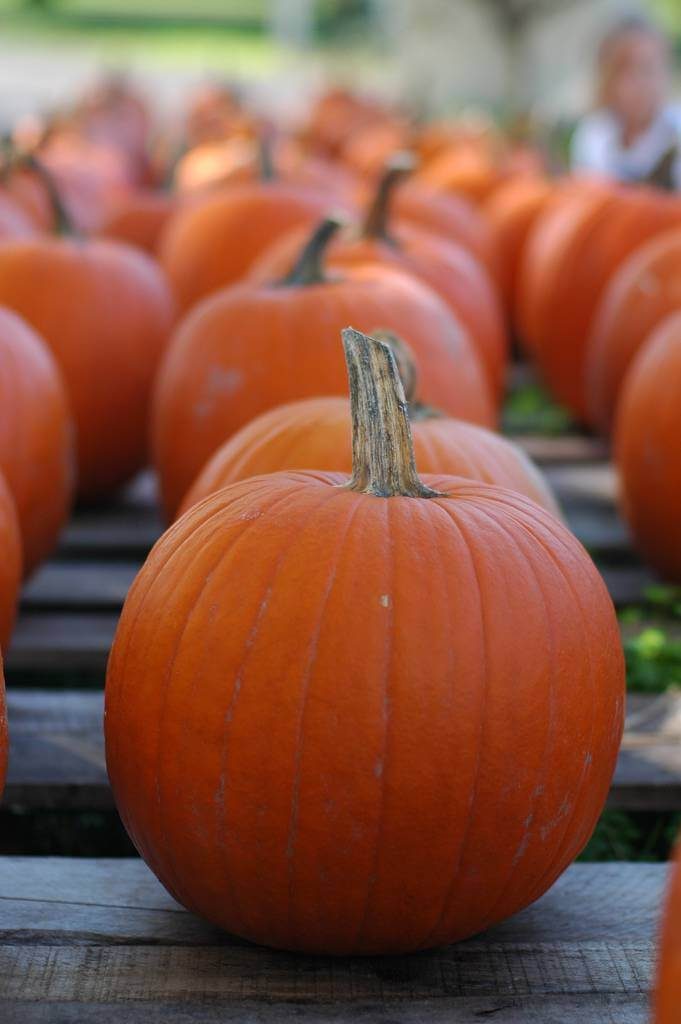 Photo via http://ow.ly/YKzei
Spaghetti Squash
Spaghetti squash is named for the stringy flesh hidden inside its bright yellow body. This oblong fruit has a mild taste, prompting many cooks to throw herbs, butter, and sauces into their recipes for added zing. I I've made this recipe for roasted spaghetti squashand it's a big hit!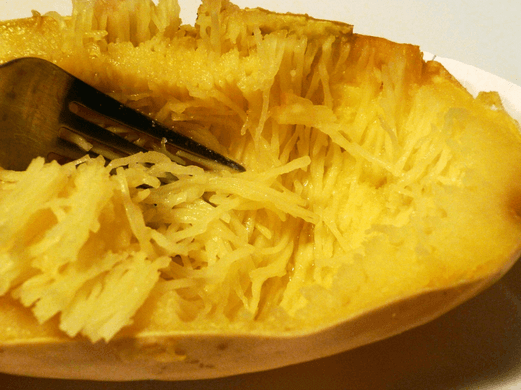 Photo via Flickr (rusty_clark)
Delicata Squash
If you're looking for squash with a creamy texture, then this may be the option for you. Delicata also known as Bohemian squash has thin, tender skin that many people like to eat right along with the flesh inside it. It's shaped like a cucumber, but is yellow with green stripes. Its sweet flavor makes Delicata squash taste like dessert. Try making maple roasted Delicata squash to see if you agree.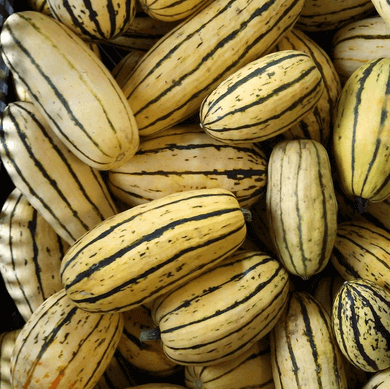 Photo via http://ow.ly/YKDPx
Turban Squash
Does Turban squash look like a turban? Yes, it does. It has a taste similar to hazelnut and features a swirl of colors including orange, green and white. You have to cut off the bulbous top of a Turban squash to reach the golden flesh inside it. Turban squash can be hollowed out and used as soup bowls for a party.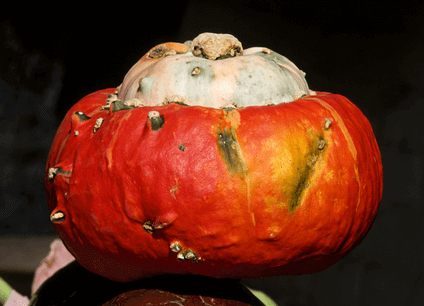 Photo viahttp://ow.ly/YKAbb
Sweet Dumpling Squash
This tiny squash certainly lives up to its name. The average sweet dumpling squash weighs about seven ounces. Its skin is a combination of green, white and yellow. A sweet dumpling squash tastes a lot like a sweet potato. Lots of people enjoy eating the skin as well as the flesh inside. The next time a recipe calls for sweet potato try substituting sweet dumpling squash.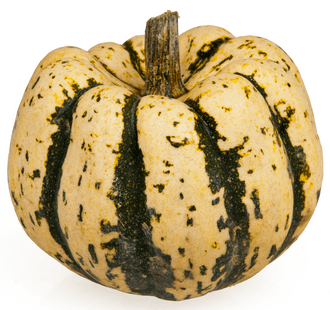 Photo viahttp://ow.ly/YKALI
Hubbard Squash
If you're looking for a large, sweet-tasting squash to use in a recipe, then Hubbard squash may be for you. This squash weighs from 8 to 20 pounds. Its bumpy skin can be brilliant orange or gray-blue. A big Hubbard squash can be divided up to use in several different recipes.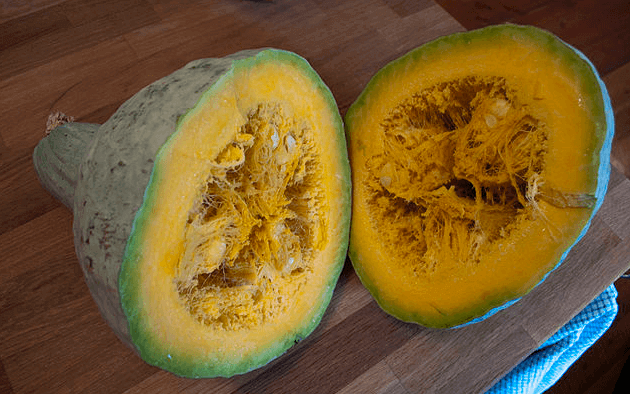 Photo viahttp://ow.ly/YKB5c
Banana Squash
This squash is similar to the shape and color of a banana. But, some banana squash can be as long as two feet! It has a sweet taste and can be sliced up for several different recipes. Roasted banana squash is one idea if you're looking for a dish with lots of spices and fragrance.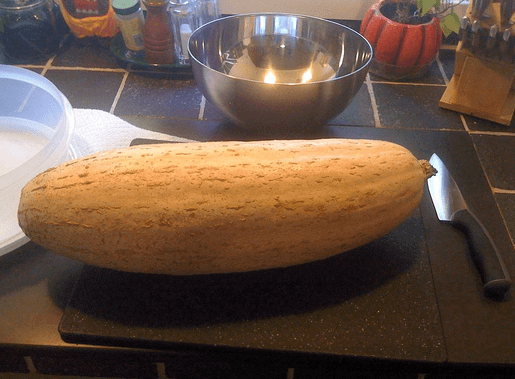 Photo viahttp://ow.ly/YKBWY
Acorn Squash
This squash is shaped like an acorn so it's easy to spot in a crowd of squash at the local farmer's market. It has dark green skin and can weigh up to three pounds. The flesh of an acorn squash is sweet and fibrous. This fruit is delicious in any recipe for baked squash.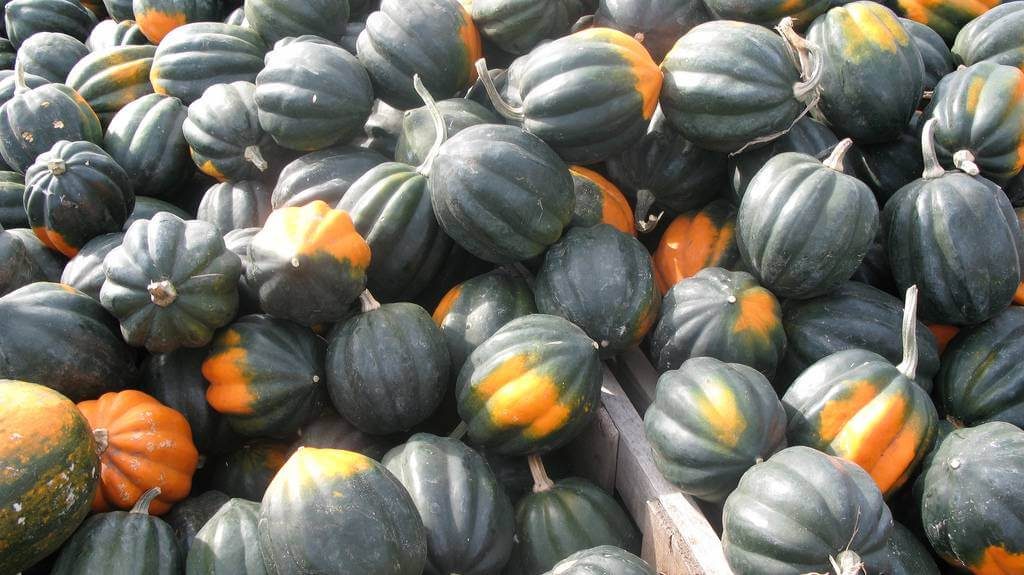 Photo viahttp://ow.ly/YKCC5
Butternut Squash
I happen to love butternut squash soup especially on a winter day that can't decide whether it wants to be snowy or rainy. Bell-shaped butternut squash has a nutty flavor and beige skin. The flesh of this squash is not overly-stringy which makes it a wonderful ingredient in soup recipes.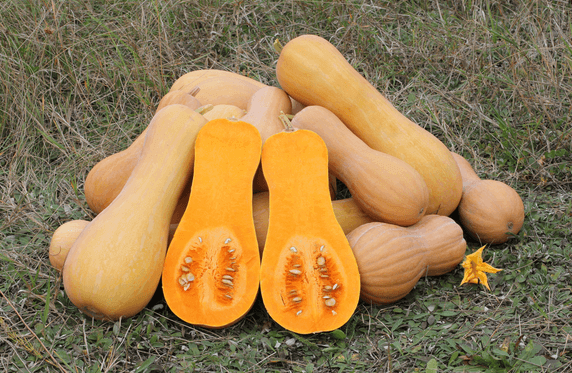 Photo via http://ow.ly/YKCVo
Enjoy trying out the many kinds of nutritious squash!