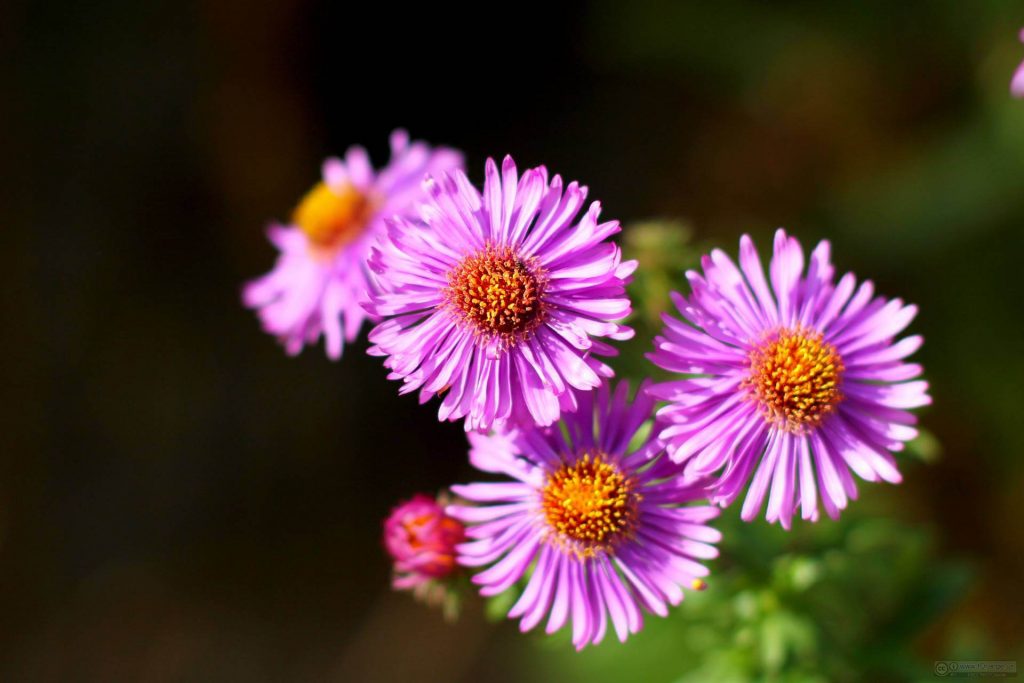 Photo via http://ow.ly/RO03q
Did you know that the aster is September's birth flower? When you think about it, it makes a lot of sense. Asters are so colorful and fragrant that they are an ideal symbol for a month that opens the door to a swirl of vibrant autumn color. When I see asters starting to appear around my neighborhood, I think of them as the perfect finishing touch to a warm, memorable summer. So I thought I'd use this week's post to take a closer look at this hardy, beautiful bloom. Enjoy!
The Aster: A Profile
Asters can be seen in shades of blue, pink, red, and purple. They can also be white. This makes them a perennial favorite in gardens and vases across the country. Every fall, I love to fill my favorite vase in the kitchen with a gathering of pink, red, and white asters. They make me smile whenever I enter the room. Whether they're in a garden or growing wild, asters can be as short as eight inches or as tall as eight feet! Many people plant asters next to taller flowers or fences so they have the support they need to stand tall. These star-shaped blooms have long, pointed petals that have earned them the nickname of "ray flowers."
Caring for Asters
Asters are relatively easy to care for and provide a lot of beauty in your garden or yard. Seeds should be planted about an inch deep in well-drained soil. Be sure to plant them in an area that receives full sunlight for several hours per day. Some asters are drought-resistant but they do need to be watered if there is less than an inch of rainfall during the week. My neighbor has a small garden with a collection of asters. I've noticed that these flowers are a big favorite with butterflies. The colorful petals and the nectar of these blooms are irresistible to bees and butterflies. So far, I've seen a monarch, a red admiral, and a couple of painted ladiesvisiting my neighbor's garden. This is just another benefit to making asters a part of your garden.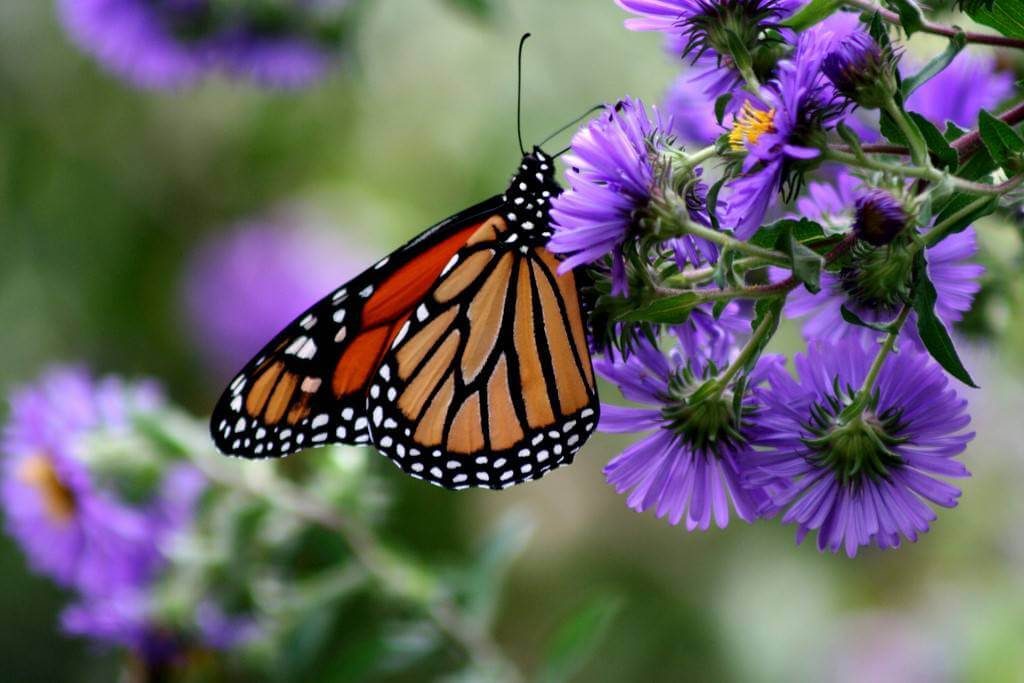 Photo via Flickr (usfwsmidwest)
Fun Facts About Asters
"Aster" is the Latin word for star.
As a tradition, asters are put on the graves of French soldiers to honor their bravery.
Asters are deer-resistant. They don't like the pungent fragrance of these flowers or their coarse leaves.
Asters are sometimes called Michaelmas daisies because they bloom through late September. Sept. 29 is the celebration of Michaelmas, also known as the feast of St. Michael.
According to folklore, burning the petals of an aster is a solution for keeping snakes away.
Asters are often paired with another popular late summer flower, the chrysanthemum.
There are 600 species of asters.
Now that you know more about asters, I hope you clear some space for them in your garden or on your apartment balcony. Whether they are flourishing in a garden or beside a busy highway, these blooms serve as a beautiful introduction to the autumn season.