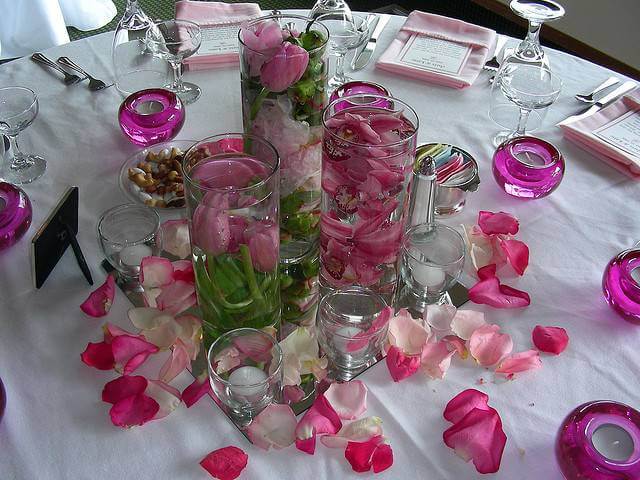 Photo via Tracy Hunter (Flickr)
Weddings, parties, holiday gatherings, birthdays, and other events are all greatly enhanced by the use of flowers. If you find yourself anticipating such an event, you probably want to enlist the services of a florist. In the midst of all of the excitement and bustle of planning for your day or delivery, it is easy to forget to ask your florist important questions. Here are a few of the most significant inquiries you should make before ordering flowers for a special occasion or event.
Choosing a Florist
Every florist has to start somewhere, but do you really want to be one of their first events? Ask your florist how long they have been in business and how many events the company has done. Does the florist have experience with the particular event and event size you are hiring for? You may want to ask where the florist went to school or received training. Request to see samples of their work and ask what styles they work in. Do they have a preferred style? Who exactly will be designing your flowers, and what are their substitution policies? Don't hesitate to ask for references from previous customers. This is also a good time to ask if they offer other services like furniture rentals, decorations, fabric draping, lanterns, and so on if that is something that you are interested in. Ask about their policies and contracts as well.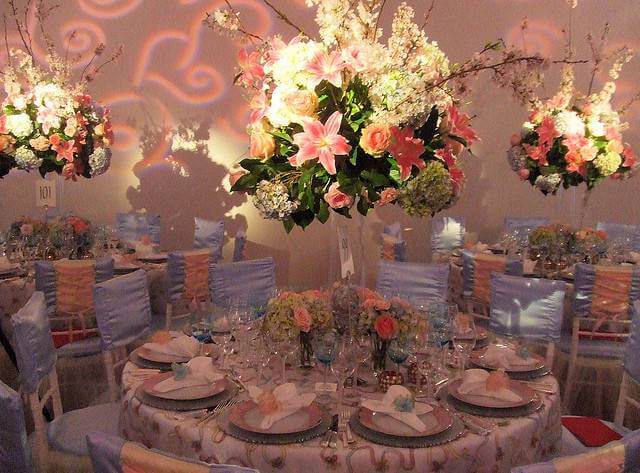 Photo via Amanda (Flickr)
Getting Down to Business
In a perfect world, money would not be an issue, but I don't know anyone who lives in that world. Talk to prospective florists about your budget and see what they can do for you. You may find that some florists can stretch your budget further than others. Do they charge a delivery fee? Is setting up the displays and breaking them down included in the price quote they have given you? It is important to find out what the deposit is, how far in advance you need to secure the florist's services, and when the full amount is due. Try to uncover any hidden fees so you do not have any unwanted surprises at the end. I recommend you ask for a printout of all of the items you want for you event and their prices so that you can compare as you shop around for florists. Read the entire contract before signing anything! Finally, what are their refund policies in case you have to cancel?
Selecting the Flowers
Before you get your heart set on specific flowers, I recommend that you ask your florist what is in season. Some flowers will not be available at certain times of year, or if they are, they could be very pricey. Asking what is in season can save you money. If you are ordering a bouquet for yourself or someone else, be sure to ask for directions on the proper care of the bouquet. If you are planning for an event, discuss with your florist the conditions the flowers will be in. Will they be indoors or outdoors? What will the temperature be? How long will the event last? All of these factors will affect the longevity of the flowers. The hardiest flowers for the specific conditions should be used, and your florist can tell you what those are. Find out how far in advance your arrangements will be made and how they will be transported; you don't want them arriving beat-up and wilted, after all. Before finalizing flowers for an event, ask if you can get a sample arrangement or at least a sketch of the arrangements.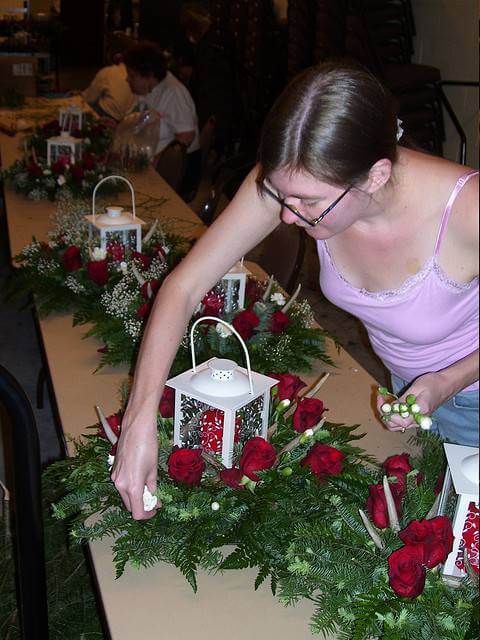 Photo via Phil! Gold (Flickr)
The Date
Of course, one of the most obvious and important questions to ask the florist is if they have your date open. In addition, make sure to ask how many other events they have booked for that date; you don't want a florist who is going to be rushed on your important day. You may want to ask the florist for tips on how to incorporate a seasonal theme into your arrangements if that is something that interests you; florists are quite experienced with this and probably have ideas you never thought of.
The Venue
The location of your event is very important in planning for how to decorate. If the florist has not done any events at the location, make sure they are willing to visit the site. This will help both of you know what sizes and types of arrangements will work best for the layout. For example, large centerpieces interspersed with plenty of smaller ones work best in large venues. You can get away with small pieces in smaller venues. If you are having the florist decorate as well, it is even more important that they know the size and layout of the venue.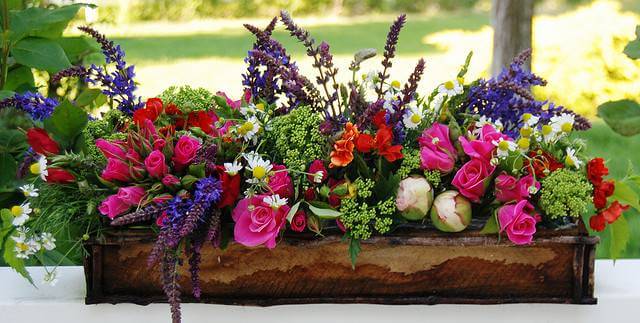 Photo via julie (Flickr)