Flowers have been a part of White House history from the beginning, and a lot of work goes into the displays for all of the ceremonies and events. Many of the First Ladies played a huge role in decorating and arranging of these flowers. Ever wonder what type of flowers each First Lady liked best? Here are just a few.
Ellen Wilson – Roses
While previous first ladies did pay attention to the flowers and decor of the White House, Ellen Wilson was the first to pay attention to the east plot of land and designed the east garden, now known as the First Lady's Garden. With help from landscaper Beatrix Farrand, she designed a lovely garden that included conifers, boxwoods, perennials and annuals, and a reflecting pool. Unfortunately, Mrs. Wilson passed away shortly after her garden was designed, and it wasn't finished until a few years later. While it was hard for her to choose a specific flower she liked best, she did like roses.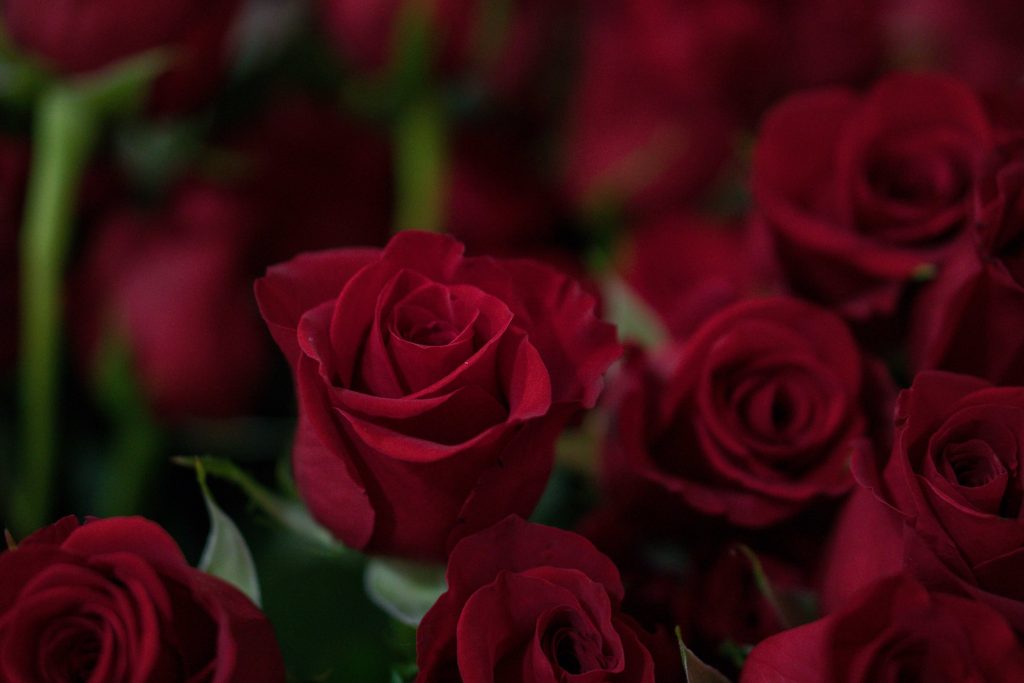 Jacqueline Kennedy – Blue Cornflower, White Peony
The Kennedy's put a lot of effort towards having the White House Grounds looking beautiful. After decades of having the First Lady's Garden not being taken care of, Jacqueline Kennedy put together a plan to redesign it. Later, this garden was renamed the Jackie Kennedy Garden, after her hard work she put into replanting. Jackie also helped to update the Rose Garden, which the Kennedys wanted available for use for celebrations and ceremonies. Jackie's two favorite flowers were the blue cornflower and the white peony, but she did not like gladiolus.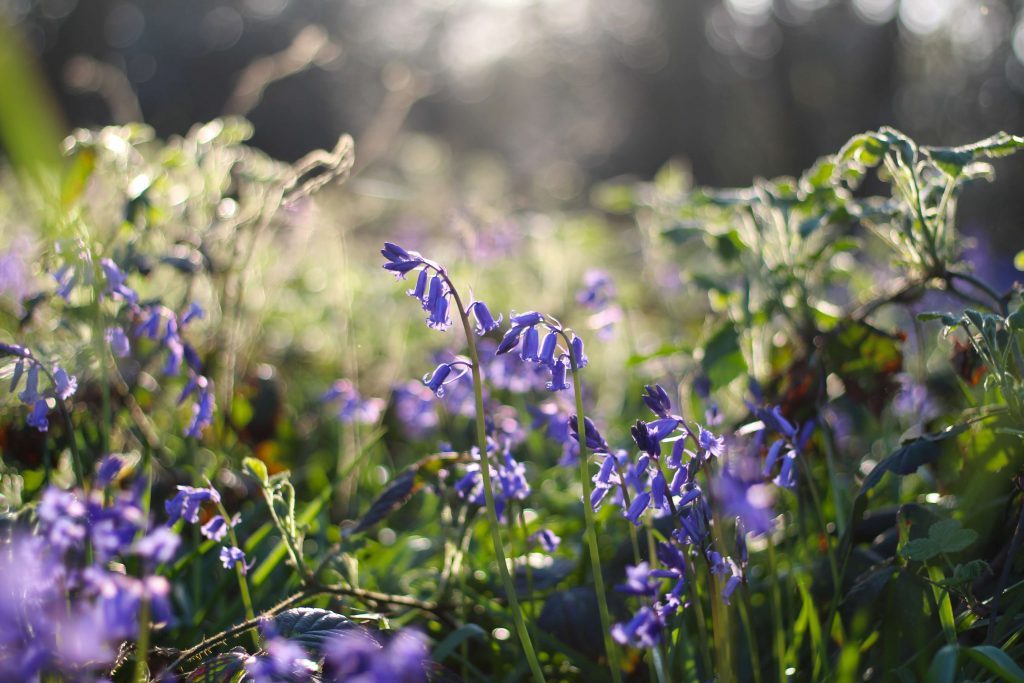 Lady Bird Johnson – Texas Bluebonnet, Lavender Bluebell
One of Mrs. Johnson's biggest projects during her time as a First Lady was the planting of native wildflower species around Washington, DC. She also worked on the Highway Beautification Act, which promoted the planting of flowers and plants alongside roads. Later, she founded the National Wildflower Research Center in Texas. It is now known as the Ladybird Johnson Wildflower Center. One of her favorite flowers was the lavender bluebell. She also liked the Texas bluebonnet flower.
Nancy Reagan – White Peonies
Nancy Reagan loved white peonies – and often had to be reminded by White House Chief Floral Designer Nancy Clarke that these flowers were only available in the spring. In fact, at the end of the Reagans' time in the White House, Clarke gave a gift to Mrs. Reagan – a needlepointed pillow that read "Peonies bloom in May." Mrs. Reagan spent a lot of time beautifying the White House, as it was in need of a redesign. This project wasn't surprising, considering her interest in fashion and design. She knew exactly what she wanted, too – the white peonies that she kept around the White House had to be in pristine condition, with stamens still attached.
Rosalynn Carter – Narcissus
Rosalynn Carter enjoyed simple flower displays, with her favorite blooms being the narcissus and camellias. She enjoyed spending time working on flower arrangements. One of Mrs. Carter's projects was to encourage the conservation of Monarch butterflies, which led to the Rosalynn Carter Butterfly Trail creation several years later by Annette Wise. This trail is filled with many different types of flowers.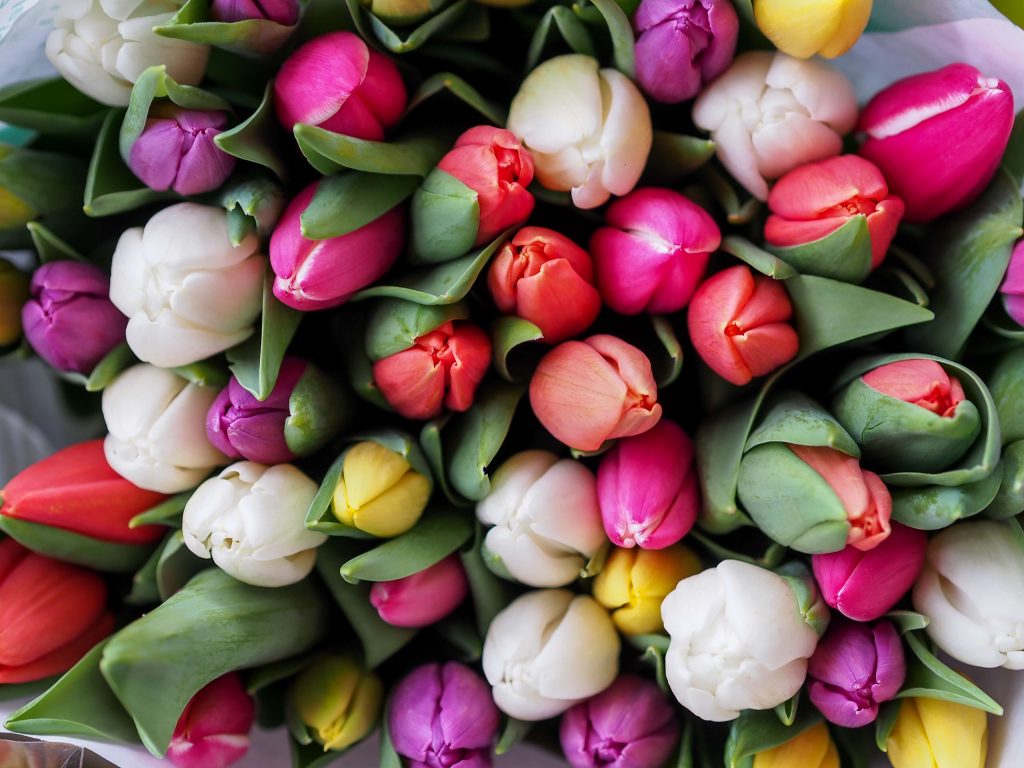 Laura Bush – Tulips
Laura Bush has a tough time choosing a favorite flower, but some of her favorites include tulips, magnolias, and roses. In fact, she even has a rose named after her: the Laura Bush Rose. It is an orange-pink color, perfect for adding a splash of color into any home. At the George W. Bush Presidential Center, Mrs. Bush loves walking along the Native Texas Park, which features several different species of wildflowers that are native to Texas.
Michelle Obama – Roses, Hydrangeas
Michelle Obama leans towards bright, colorful flowers. She likes roses and hydrangeas the best. A French element was introduced to the arrangements in the White House. Mrs. Obama spoke with her florist and gave her a vision, but also let her have some freedom in the displays. And Mrs. Obama was quite happy with the results. During one of Michelle Obama's recent book tours, Barack Obama surprised her on stage with a bouquet of one of her favorite flowers – pink roses.