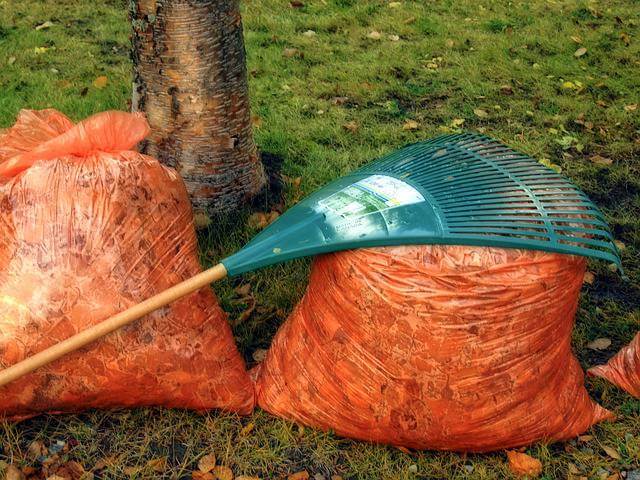 Photo via http://ow.ly/SxhYl
Though summer is drawing to a close, your garden and yard still need attention. In fact, taking a few steps now can help your outdoor space to be ready when springtime rolls around again. So this week, I thought I'd look at some of the ways you can prepare your outdoor space for winter. Enjoy!
Seven Ways to Prep Your Outdoor Space for Winter
1.) Mulch. Spreading mulch around your trees, shrubs, and bushes is a great way to protect their roots when the temperature starts to drop. The layer of mulch around your trees and shrubs should be about three or four inches deep. This material also supplies your trees, shrubs, and bushes with nutrients throughout the cold-weather months.
2.) Cut Your Grass. Many people take the arrival of fall as a signal to stop cutting the grass. But your grass will be healthier in the spring if you continue to trim it and water it through autumn. Later on in the season, lower the blade on your mower before cutting it for the last couple of times. Trimming the lawn this time of year allows sunlight to penetrate the crown of the grass.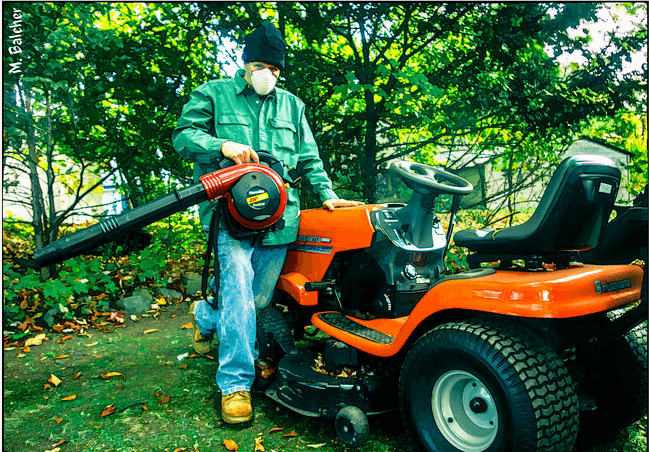 Photo via Flickr(celljunkee)
3.) Tend to Potted Plants That Stay Outside. If you live in an apartment and have potted perennials on your patio or balcony, there are things you can do to provide them with protection for the winter. For instance, a plant in a small pot can be placed (pot and all) into a larger pot. Then, pour mulch into the empty space between the smaller pot and the larger one. This can help to insulate your potted plant from the cold weather. Also, make sure your potted plants are in a spot where they get a big dose of winter sunshine.
4.) Rake the Leaves. You're probably already familiar with this tip. It's an important one because raking leaves prevents fungus from growing on the grass beneath them. Leaves can become heavy and wet from fall rains as well as morning dew, so it's best to rake them before they start to stack up. Today, there are some lawnmowers that can vacuum leaves from your yard. If you want to become a favorite with the kids on your street, find a safe area (away from your lawn) where you can make a giant leaf pile. This is an irresistible sight to most kids.
5.) Protect Cold-Sensitive Plants and Trees With Burlap. Rosebushes and other delicate plants can be covered with burlap to protect them from harsh winter winds as well as an early freeze. A burlap cover is easy to put over a bush or around the trunk of a tree that needs protection over the winter. I suggest you find some weighty rocks to secure the burlap covering to the ground. This durable material can be purchased at most home improvement stores.
6.) Supplying Your Garden With Warmth. One of the main tasks of preparing your vegetable garden for winter involves clearing away dead plants. Sometimes insects lay eggs on dead plants, so getting rid of them now can help you avoid problems in the springtime. Also, pull up weeds that can prompt the growth of bacteria. Finish by putting down a layer of mulch and ammonium sulfate to keep your garden warm and provide it with the nutrients it needs over the winter.
7.) Plant Some Polar Pansies. I plant blue polar pansies every fall. I love nothing more than to look out at my flower boxes to see their beautiful blue petals waving in the chilly wind. These hardy flowers can be planted in the fall and have been known to poke their heads out of the snow in early February! For me, these brightly colored blooms take some of the sting out of a cold winter.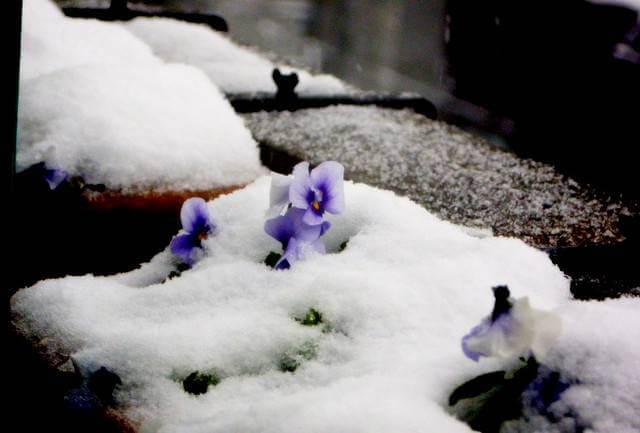 Photo via Flickr (cho45)